e.t. the extra-terrestrial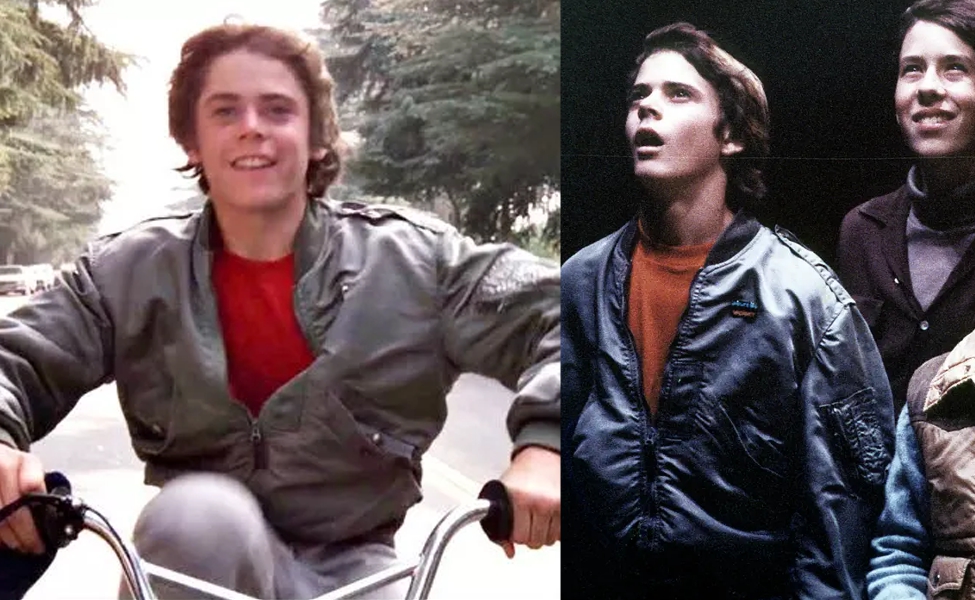 Tyler (portrayed by C. Thomas Howell) is a friend of Elliott's older brother Mike in Stephen Spielberg's 1980s classic E.T. the Extra-Terrestrial.  Tyler is at first a bit dismissive of E.T. and Elliott, but eventually helps them both escape authorities so E.T. can go home.  Tyler has wavy brown hair and wears light-wash jeans, a red t-shirt, black and white shoes, and a grey bomber jacket during the bicycle chase portion of the film.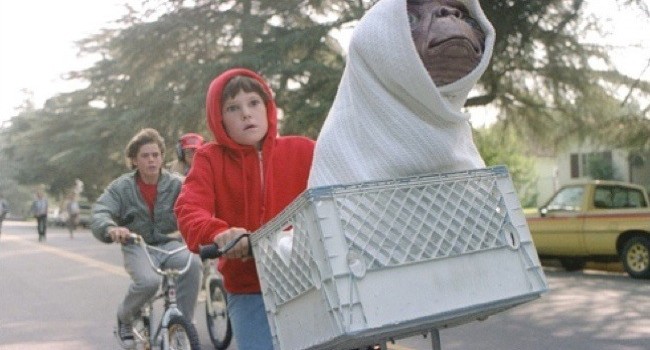 It's Halloween 1982, and Elliott's on a mission to get E.T. back to his home planet. His alien buddy may be a nudist, but that doesn't mean he shouldn't bundle up for his epic bike ride.