eco-terrorist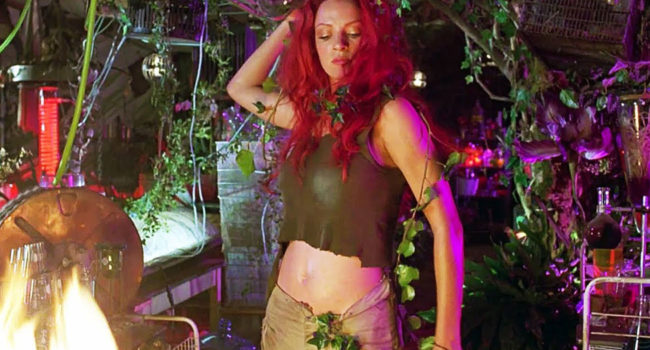 In 1997 when Batman & Robin was released, the critics bashed the hell out of it. It is one of the most disappointing films in history by statistics. And personally, one of the only things I adore about the movie in general is Uma Thurman as Poison Ivy (knowing how much I looked up to the character in general during my childhood).
Aside from Poison Ivy's main costume, I decided to take a turn towards her laboratory uniform as Dr. Pamela Lillian Isley since I find it sexier, and less cheesy. It's one tutorial that's easy to start, and perfect for a last minute idea. You could literally go to Wal-Mart and buy these items for less than $20 (then proceed to distress the clothing if I may so add). The items needed are: a tank top, a beige skirt, and some red-hot long hair. If you want it authentically made, vines and chemistry instruments would really pull the whole look together.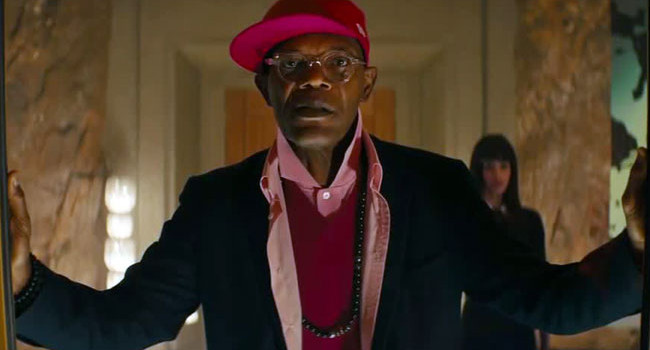 In Kingsman: The Secret Service, Richmond Valentine (Samuel L. Jackson) is a billionaire who dabbles in eco-terrorism. His fashion palette suits his name, and he's able to layer casual and chic like no other: a blazer over a dress shirt over a sweater over a polo.