Elizabethan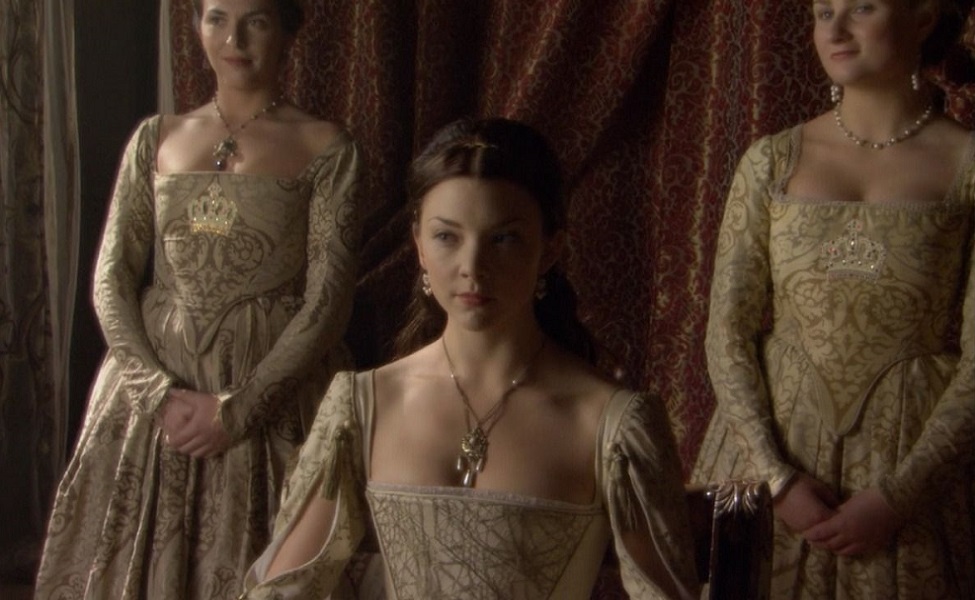 Anne Boleyn – both the character and the actual woman – was cunning and clever. She knew how life at court worked and did all she could to make the best life for herself in a world that seemed stacked against her. Natalie Dormer's portrayal of her is a fan favorite from The Tudors and brought new attention to the tragic life lived by the mother of Queen Elizabeth the First.
Though Anne wears several gowns on the show one of her most popular is the yellow gown she wears to Catherine's funeral. Given the intricate styles of the Tudor era it is hard to easily replicate the dress. Etsy sellers have a few listed, one of which is pictured to the left in the image above. The option to the right is from Amazon. With either option you'll want a hoop to fill out the skirt, a brunette wig, and a Boleyn necklace. A pair of thigh high socks and white ballet slippers dyed yellow finish the look.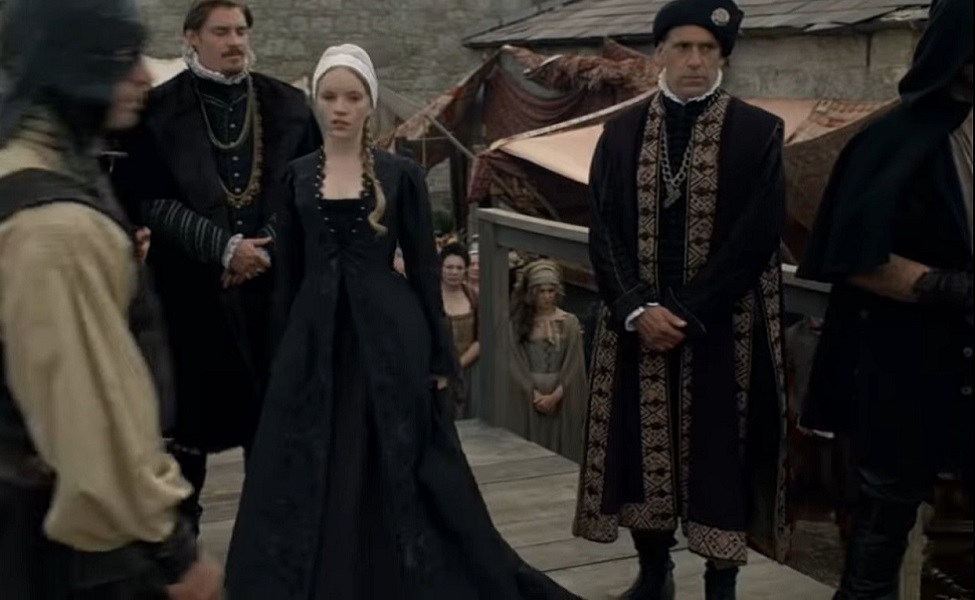 Catherine Howard (played by Tamzin Merchant) was the youngest of Henry VIII's wives, marrying him and 17 and dying by his order between the ages of 18 and 19. The reason was adultery, though some argue that the charges were false. But even if they were true, it's hard to blame the young queen for looking for love when her husband was 49 to her 17, a 32 year age gap.
Catherine's story is one of tragedy and heartache, ending in her execution. It is the scene that sticks most with fans, closely followed by the way she danced both for the king and for herself. A specific request came in for her execution gown and that is what we focused on for this write up.
A simple white gown dyed black serves as the basis for the costume, one with a black slip underneath. A long black coat with attached goes over the top. And the costume would not be complete without a long blonde wig and a white cap.