Goddess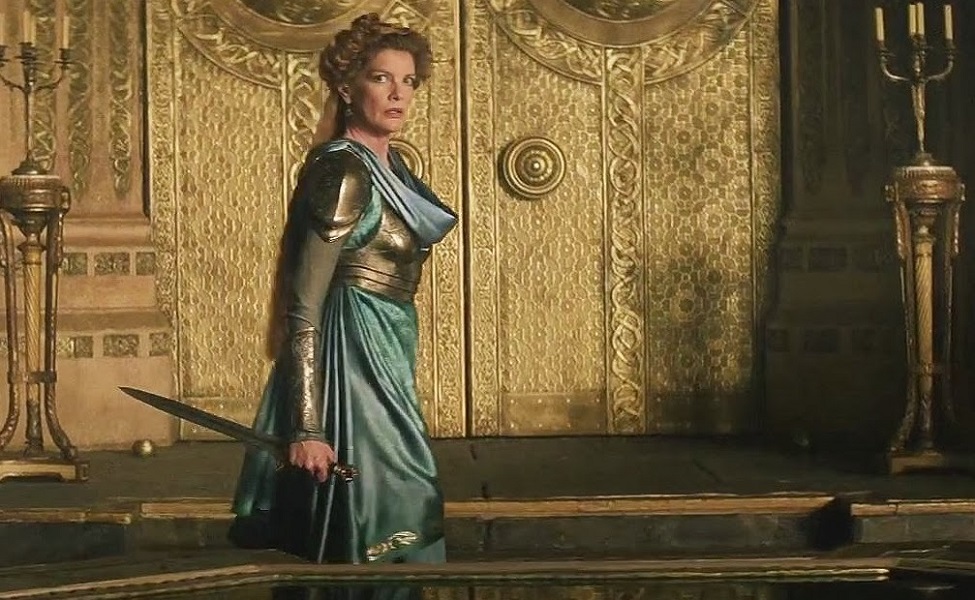 Frigga (played by Rene Russo) is the Queen of Asgard, wife of Odin, and mother to both Thor and Loki in the MCU. Though she largely keeps her peace she knows how to stand her ground. And she is not someone you want to make an enemy of. She is a fierce protector and even fiercer fighter, gifts she passed on to her sons.
Cosplaying as Frigga requires a little bit of DIY. Shoulder and wrist protection is hard to find in gold, as Frigga's are. So you will have to buy them in leather and paint them with the leather paint pictured above.
Once dry these pieces are layers over a long gown. A gold corset takes the place of Frigga's chest armor in this look because formed armor like hers always costs quite a bit. There are options available on Etsy but they cost several hundred dollars. This corset will get close to the look at a much more affordable price. Similarly the pictured boots might seem familiar to Disney fans but they work just as well for a Queen of Asgard s a princess of Arendelle if you want something with a heel low enough to fight in that won't break the bank.
Finally add in a long curly blonde wig, a gold crown, and two short swords and you're ready to defend Asgard. And, more importantly, your family just like Frigga!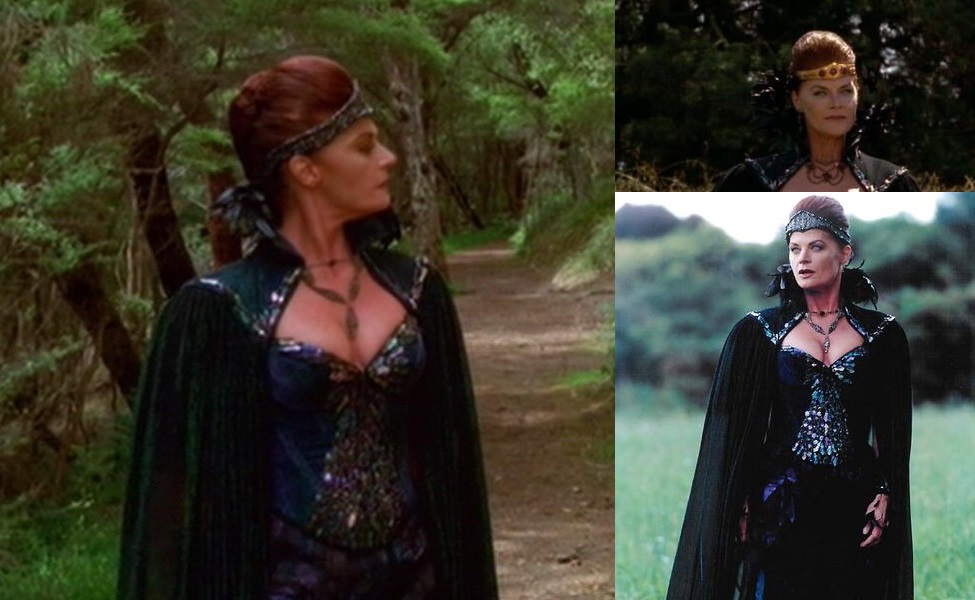 Hera (portrayed by Meg Foster) is one of the primary antagonists in both Hercules: The Legendary Journeys and Xena: Warrior Princess. Despite being the goddess of marriage she is unfortunately wed to the chronically unfaithful Zeus. Her anger with him leads her to attack his children by other women while exerting her influence over other areas of mortal life.
Dressing as Hera is fairly straightforward. She wears a lot of black while adopting iridescent tones in blues and greens because peacocks are sacred to Hera in both the shows and the original Greek myths. A full and shimmering black skirt, black heels, black cloak, and black corset make up the basis for her look. You will need to add the iridescent crystals by hand, unfortunately, since they are so placed in such a unique pattern. But once they're on you can add in a feathered collar and shrug in either black or peacock colors and top with either of the tiaras that resemble the crowns she wears as Queen of Olympus.