Grilling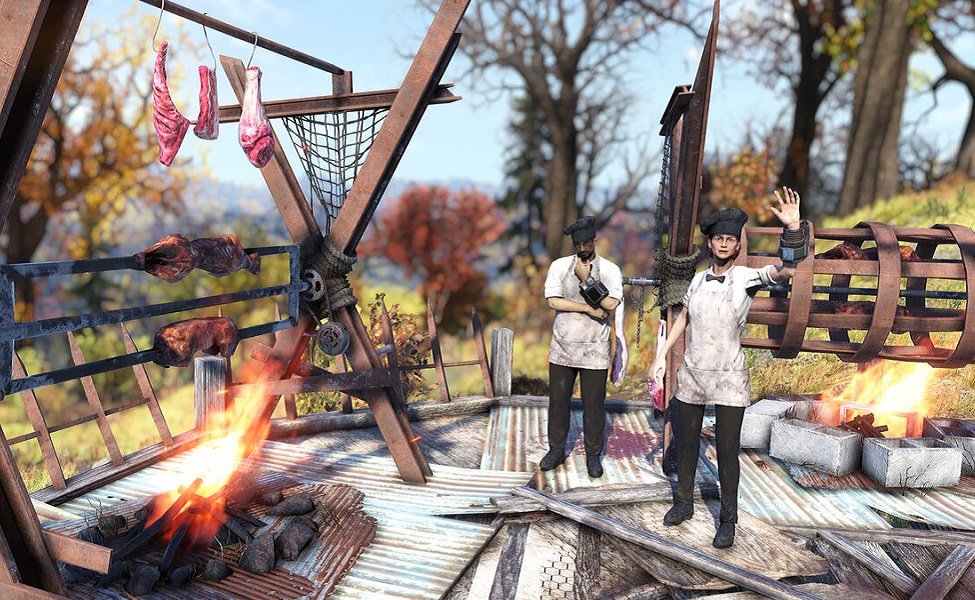 A post apocalyptic wasteland isn't the ideal spot for a summer barbecue. But when a friendly super mutant shows up and offers big rewards for hosting the best barbecue this side of the Appalachians, you give it your all. It doesn't hurt that the rewards include some sweet looks for your next summer cook out.
There are a couple of ways to style the reward you get from Graham. You can rock the cleaner look with a black "Fancy Chef's Hat" and "Grillmaster" outfit complete with a white button down cuffed at the elbows, a black bow tie, a clean white apron, black slacks, and black shoes.
Or if you want a grittier look you can for the Bloody Chef's hat and a bloody apron over your button down and slacks. Just take the fake blood spray to one chef's hat and one apron.
In both cases you'll want a couple of handy cleavers and you can even paint your own meat week flag using fabric paint, a blank white flag, and the picture above as a guide. After all, you can't be too prepared in the world of Fallout.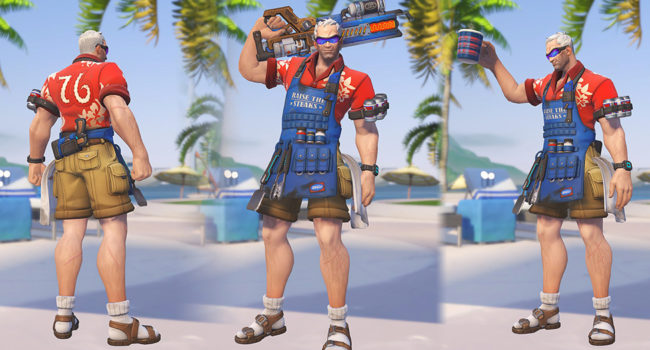 In Overwatch, Grillmaster:76 is a festive skin for Soldier: 76. Released as part of Summer Games 2017 alongside Côte d'Azur Widowmaker, he's ready to man the grill and flip some burgers as he cracks some dad jokes.