Hōchū Ōtsuka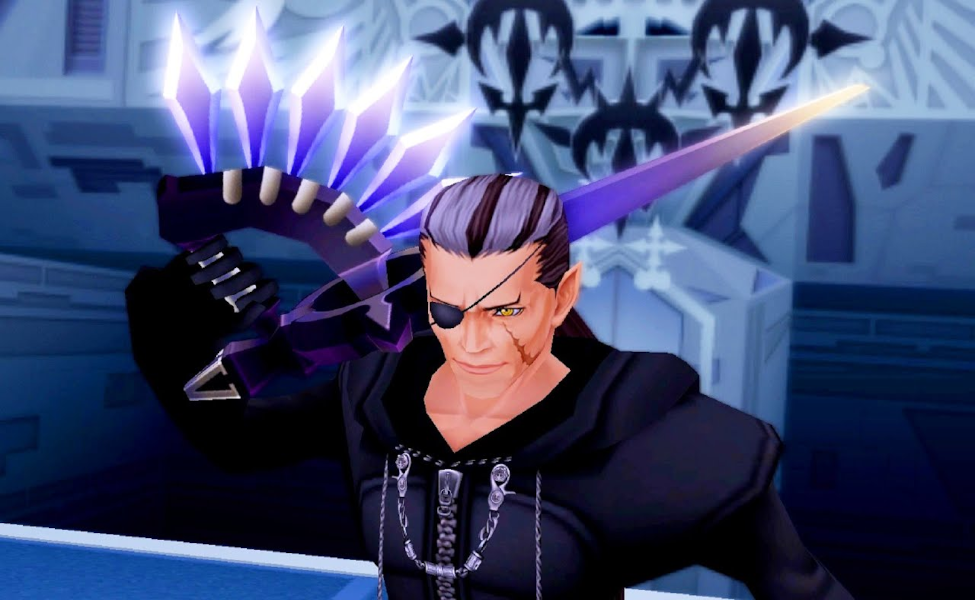 Xigbar (voiced in Japanese by Hōchū Ōtsuka and in English by James Patrick Stuart) is one of the main antagonists in the Kingdom Hearts game franchise.
He is number two in Organization XIII, and specializes in being a sniper. While initially starting off the series as just a member of the Organization, he quickly grew to be revealed as an extremely plot important character.
Xigbar has long black hair worn in a low ponytail and streaked heavily with silver, though that is more from influences of power rather than age. He has one visible eye that's a vibrant gold, with the other injured one under an eyepatch, and underneath his one good eye, he has a jagged scar. His outfit is just like the rest of the Organization members, with a long black cloak, black gloves, pants, and silver topped boots.