issa rae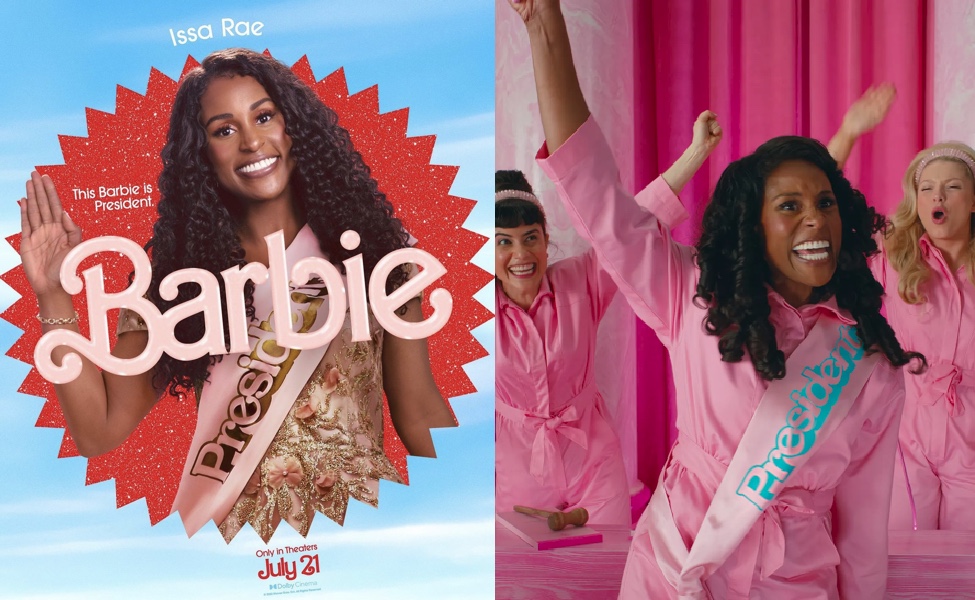 President Barbie is played by Issa Rae in the new movie Barbie by Greta Gerwig. President Barbie exists in the Barbie world in the film, and is leader over the pink utopia with her all-female team.
President Barbie's look isn't a traditional presidential one. Issa was involved in the ideation of the costume and wanted her to look like what a little girl's idea of what a president would look like. She wears a gorgeous poofy pink princess dress with gold details. She always wears a pink sash that says president over every outfit.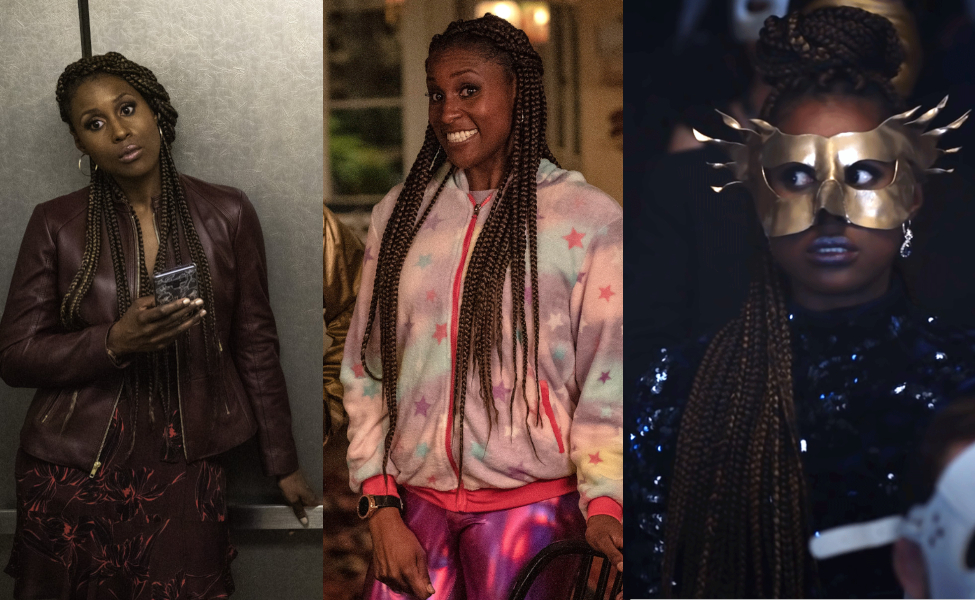 In the Netflix romantic comedy The Lovebirds, Leilani (played by Issa Rae) is the girlfriend of Jibran.  The couple decides to end their relationship early in the film, but they then become embroiled in a complicated conspiracy involving a sex cult and cold-blooded murder.  You have a few choices when it comes to emulating Leilani's costuming, from the stylish dress and leather jacket she begins with, to the outlandish unicorn outfit she wears, and the formal dress and masquerade mask she dons while infiltrating a secret society.  It is difficult to find a unicorn hoodie made for adults that matches the look of Leilani's from the film, but with a little hot glue or a sewing kit, you could easily attach a unicorn headband to the hood of a galaxy print hoodie.  Otherwise, a unicorn Halloween costume might also do the trick.