Joey King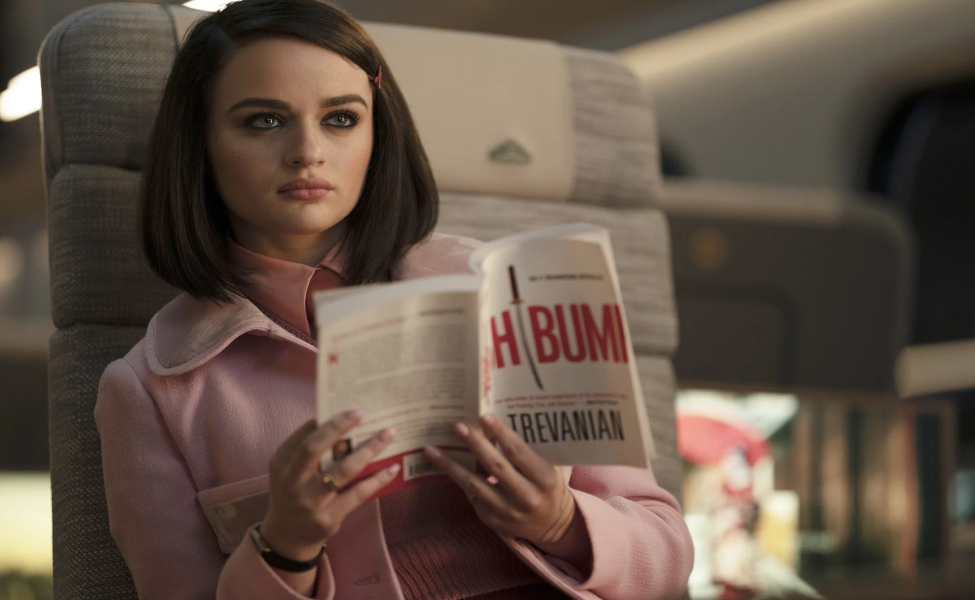 The Prince, played by Joey King, is one of the unsuspectingly key players in the new 2022 action comedy movie, Bullet Train.
Her general appearance is meant to portray that of an innocent young girl in order to not seem involved with the rest of the gritty details going on in the rest of the train, so the majority of her outfit is done in soft pinks and reds.
She has brown shoulder length hair that's parted to the side, with a red x hairclip keeping the longer side out of her face, greyish blue eyes, thick eyeliner and mascara, pink lipstick, and matching pink nails.
Her outfit consists of a peach pink silk short sleeved button up shirt, a coral silk tie, a deep pink sweater vest, a red pleated skirt, white ankle socks, black sneakers, a baby pink winter coat over the whole ensemble, and she has a gold watch and gold rings on her wrist and hands.