Kazuki Kurusu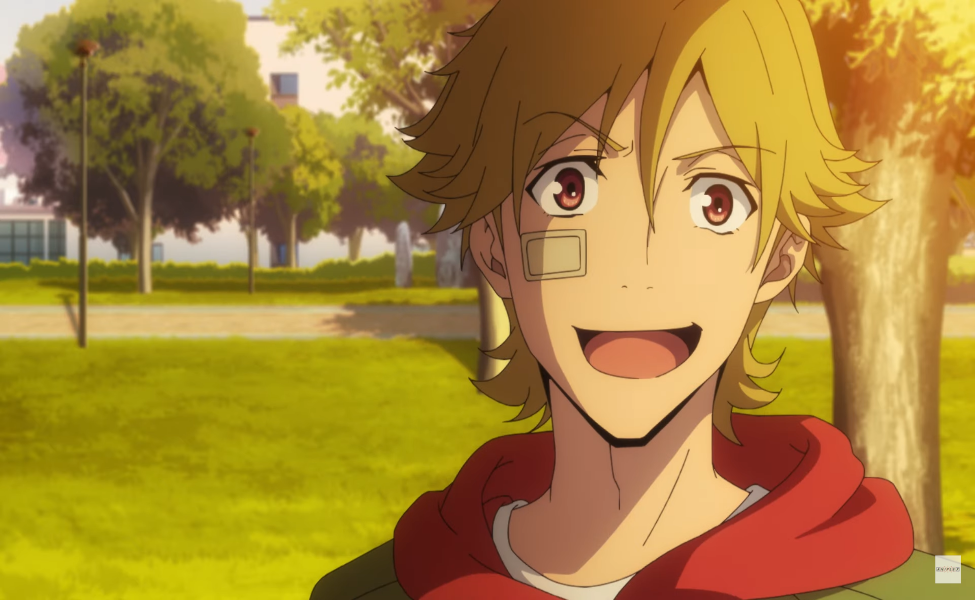 Kazuki (voiced in Japanese by Toshiyuki Toyonaga and in English by Landon McDonald) is one of the main characters in the anime Buddy Daddies.
He works as an assassin with his partner Rei, and the rest of the time works together (finally) with him to take care of their recently acquired daughter, Miri. He's usually the housekeeper and cook out of the two.
Kazuki has fluffy golden blonde hair and orangey-brown eyes. He wears a white t-shirt underneath a red hoodie with yellow detailing, topped with a green trenchcoat with shoulder patches. He has a pair of standard blue jeans, a tan belt holding them up, and a pair of black and tan boots with red laces.