Kingdom Hearts 3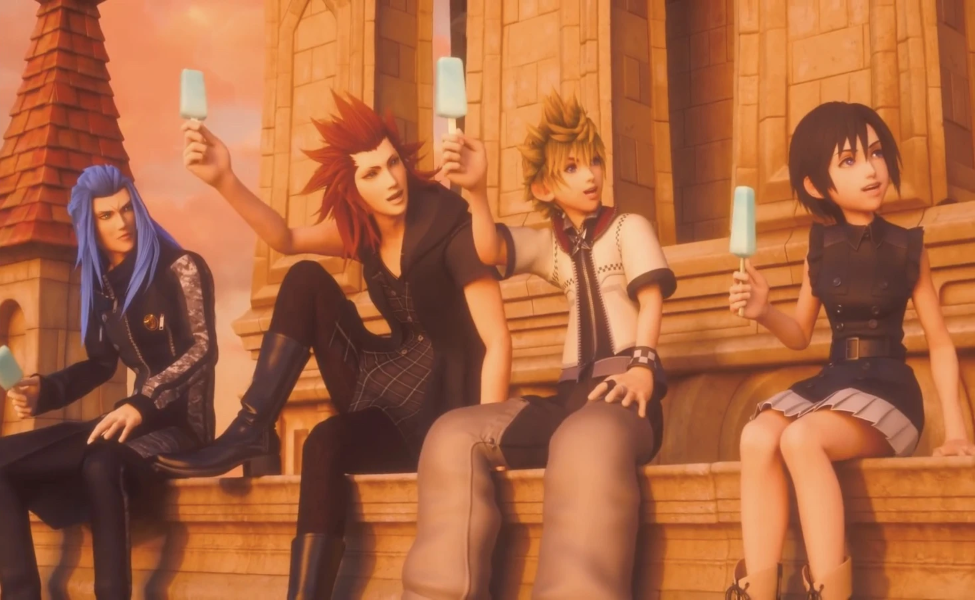 Lea (voiced in Japanese by Keiji Fujiwara and in English by Quinton Flynn) is one of the major characters in the Kingdom Hearts video game franchise.
This is his outfit particularly for Kingdom Hearts 3, which is only seen at the very end of the game, when there's a montage scene of how all the characters are doing after the events of the game.
Lea's general appearance is still the same as earlier titles, with the same high-spiked gradiented red hair and green eyes. For this outfit he wears a low black v-neck t-shirt, with a long red-washed plaid checkered sleeveless shirt over top, with a long black sleeveless hoodie vest on top of both of them. He also has deep burgundy tight pants on, with similar black boots to the ones he wore while in the Organization.