laura victoriano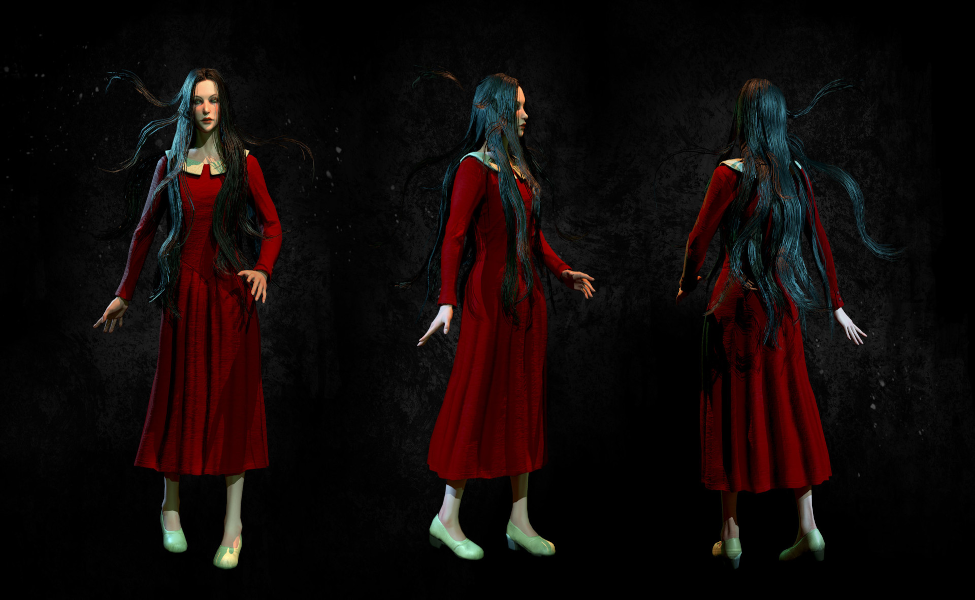 Laura Victoriano (ironically voiced by Laura Post) is a secondary character of the horror video game series The Evil Within.
She is the older sister of the main antagonist, Ruvik (Ruben, as a child), and they were very close as children. One day when they were playing in their family's barn, the former occupants decided to set the barn and sunflower fields on fire to teach their parents a lesson, and while Ruben was able to get out with her help, Laura died in the fire.
Throughout the majority of the game we only see Laura in the spidery monstrous form that Ruvik mentally projected, but when we see her in flashbacks, she has very long black hair, a long blood-red dress with a white peter pan collar, and off-white shoes with black chunk heels.