Mami Tomoe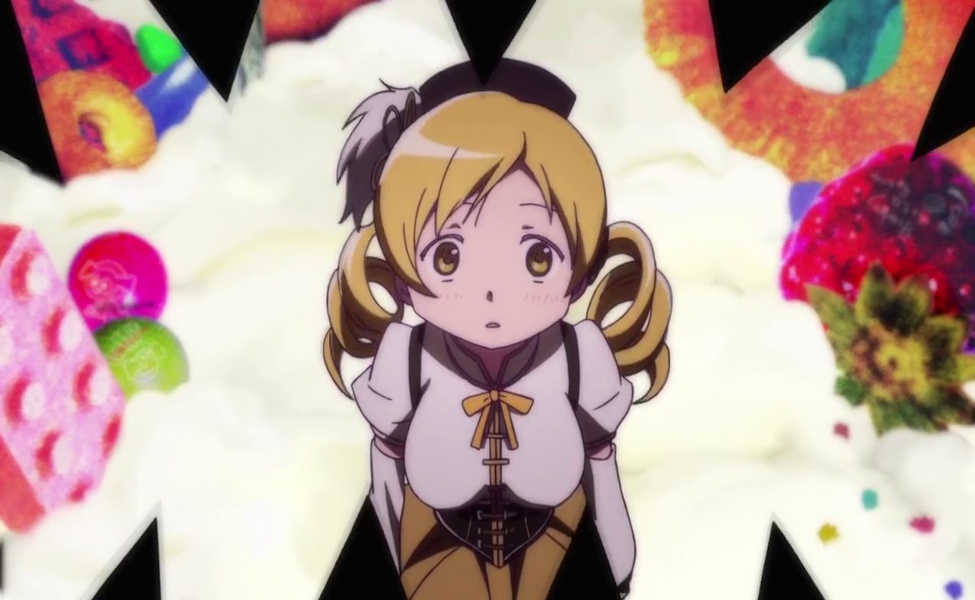 Mami (voiced in Japanese by Kaori Mizuhashi and in English by Carrie Keranen) is one of the major characters in the anime/manga Puella Magi Madoka Magica.
She is the oldest out of the main group of girls, and has been the one actively fighting witches for the longest amount of time, after making a contract with Kyubey following the car accident she was in with her family. She's seen as a big sister type of character, especially towards Nagisa.
Mami has golden hair worn in two drill curl pigtails, topped with a brown flat-top beret with a white fluff sticking off the side and her gem worn as an additional piece. She wears a white short puffed sleeve top, topped with shoulder straps and a golden ribbon, and she has a brown and white detailed corset piece on top. The shirt has white detached baggy sleeves and black sleeveless gloves, and she wears a tan and brown puffed out skirt under the corset hem. This is finished off with thigh high brown striped socks, and knee high gold and brown boots.