max mittelman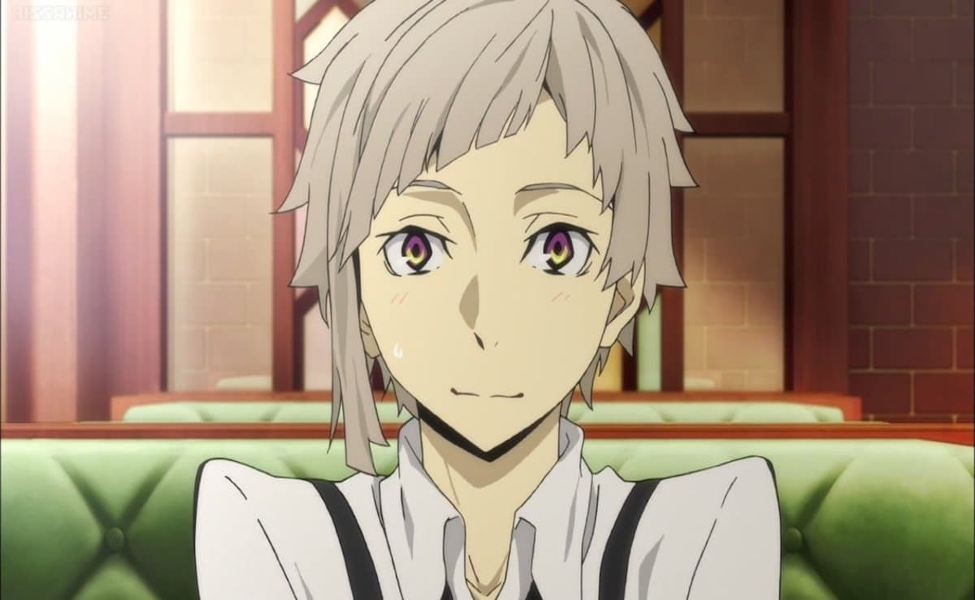 Atsushi (voiced in Japanese by Yūto Uemura and in English by Max Mittelman) is the main character of the anime/manga series Bungo Stray Dogs.
Coming from a difficult and painful past in an orphanage, Atsushi is now a member of the Armed Detective Agency, able to use the power that he used to fear, when he was unaware of it. He is able to fully form-shift into a white tiger, which comes with superhuman healing, as well as the ability to semi-morph parts of his body, such as his limbs into clawed tiger paws while attacking.
He is one half of the Shin Soukoku (New Double Black) duo, assigned as such by Dazai, and works (reluctantly on both parts) in tandem with Akutagawa.
When he arrived from the orphanage, Atsushi was practically in rags, so the agency cobbled together an outfit for him. It consists of a white button up shirt, black mid-length pants, loose boots, and black suspenders, a tie, a belt with an extra long end to mimic a tail, and fingerless gloves. He has choppy greyish blonde hair with an occasionally visible black streak along the longer side, and purple-gold eyes.