Michael Sinterniklaas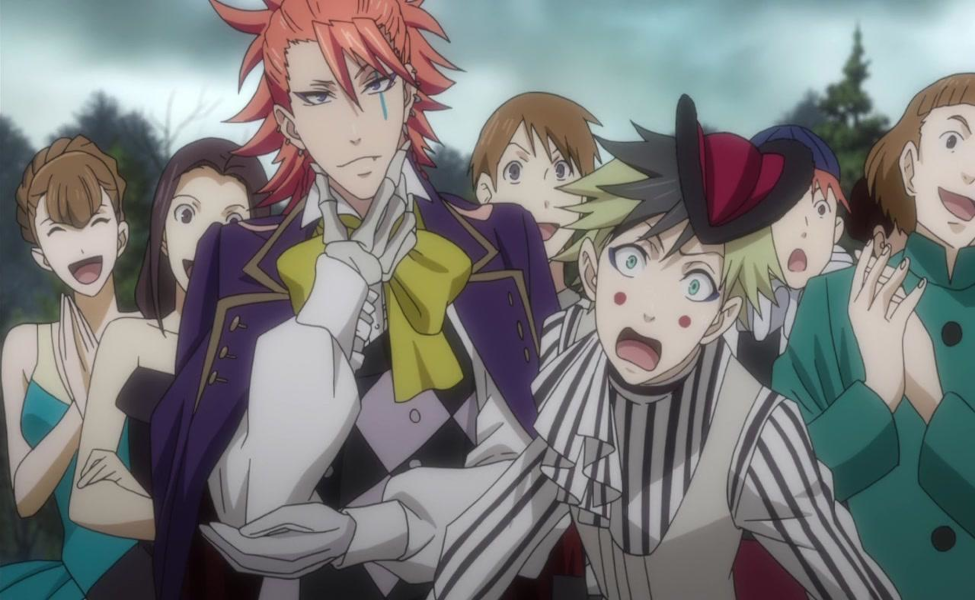 Dagger (voiced in Japanese by Nobuhiko Okamoto and in English by Michael Sinterniklaas) is one of the secondary main characters in the Book of Circus arc in the anime/manga Kuroshitsuji/Black Butler.
He is one of the first-string members of the Noah's Ark Circus troupe, and their resident juggler and knife thrower. He tends to be a bit hot-headed when it comes to other people approaching Beast, but is generally rather friendly to others around him.
Dagger has light green eyes with purpley-red eyeshadow around them, red makeup dots on his cheeks, and blonde hair with black bangs (he had black hair as a child, it appears to be bleached). His outfit colors are similar to Snake's, with a few more pops of colors. Dagger wears a red and black hat off-center on his head, a black and white striped shirt with a ruffled collar, a tan vest over top, black capri-style pants with a skirt piece over top, and black and white boots.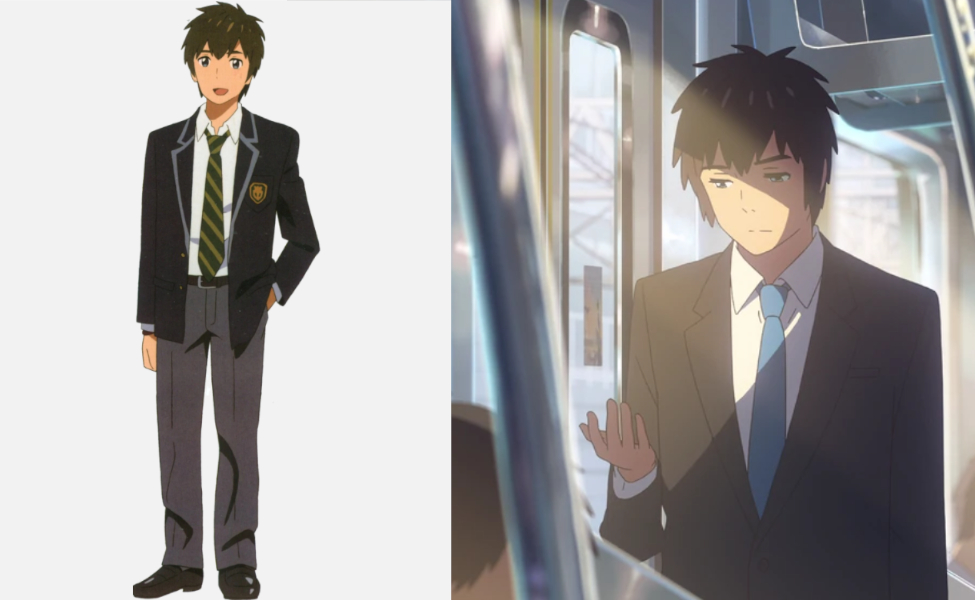 In the movie Your Name (Kimi no Na wa), Taki Tachibana (voiced by Ryunosuke Kamiki and Michael Sinterniklaas) is a high school student in Tokyo who suddenly begins switching bodies with a teenage girl named Mitsuha Miyamizu who lives in a rural town called Itomori.  Taki is hardworking and kind, though he can sometimes be a little too blunt.  He works at an Italian restaurant while in high school, and dreams of becoming an architect.  As a student, Taki wears grey slacks, a short sleeved button down, and a dark navy blazer.  He also wears a bracelet that Mitsuha gave to him.  During the epilogue, Taki is seen searching for a job as an architect wearing a dark suit, blue tie, and a brown messenger bag.