millie o'connell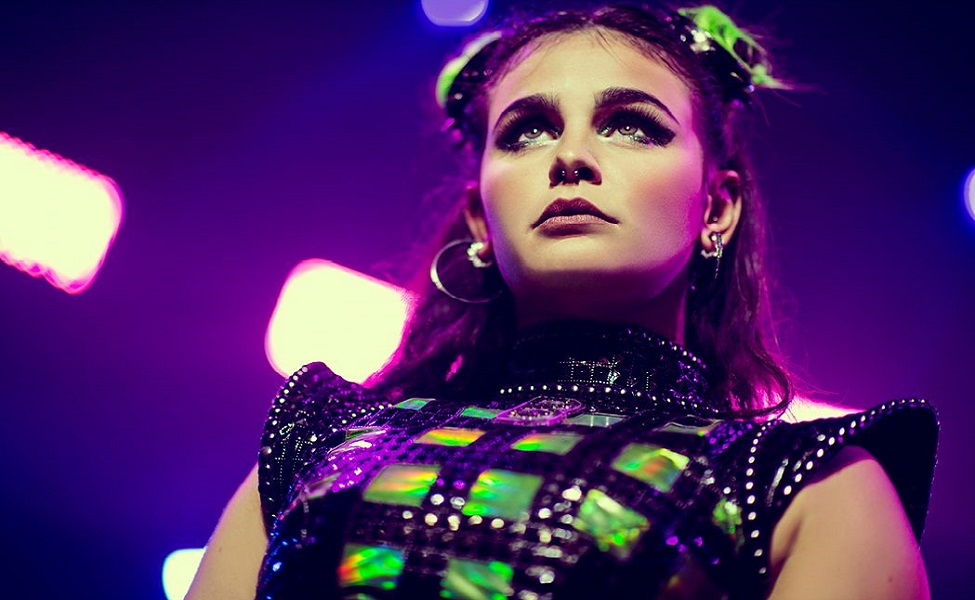 Anne Boleyn was the real-life wife of Henry VIII. The mother of Queen Elizabeth I, Anne was beheaded shortly after her daughter's death after being falsely charged with several crimes against the crown. Though her story was largely untold in the centuries following her death she has been given a voice in more modern times in both academic and pop culture circles. One such outlet for Anne's story is Six! The Musical, an edgy take on the lives (and deaths) of Henry's six wives where Millie O'Connell plays Boleyn.
Cosplaying as this particular version of Anne Boleyn takes a little bit of DIY. All of the musical's costumes are very unique and you aren't likely to find an exact match. To get her look you want to get a bright green dress and use tape to create the black gridwork pattern seen in the show. The original dress' grid is made of small studs but you can start with basic black tape and upgrade if you decide to keep the costume going.
A connected high-neck collar and set of cap sleeves finished the dress while black nylons, black-heeled boots, green hair bows, and Anne's signature "B" pendant finish off the outfit. The musical's version of Anne also has several piercings and prefers bright green eye makeup, so a few fake piercings and shimmering green makeup are must-haves.