Noah Fleiss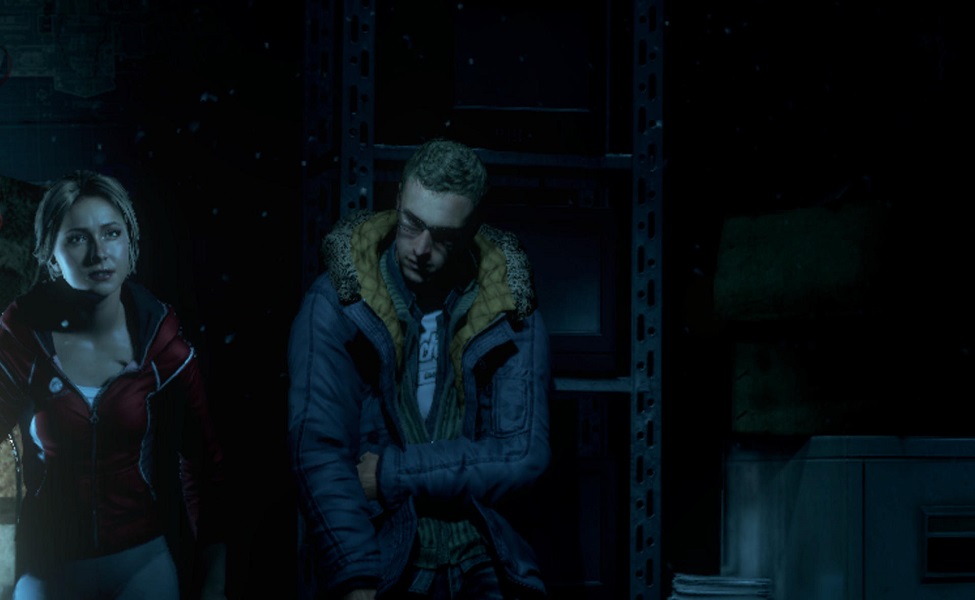 Christopher "Chris" Hartley (voiced and acted by Noah Fleiss) is the resident geek of the Until Dawn group. He's protective and selfless to a (potentially) fatal degree.
His costume is fairly straightforward though very warm. Basic jeans and sensible boots make up the base. Cosplayers than have to layer a white graphic tee, a blue button up, a green zip-up knit sweater, and a blue winter jacket. The shirt pictured above is not the exact shirt as that shirt does not exist. But if you can get a clear image of the shirt design from the game, many shirt makers may be able to replicate it.
Cosplayers can also add a bruise to the left side of their face if they want to recreate a mid-game look after Chris has survived a few attacks. As long as they keep the layers and the glasses, the costume will still be true to the game!