noragami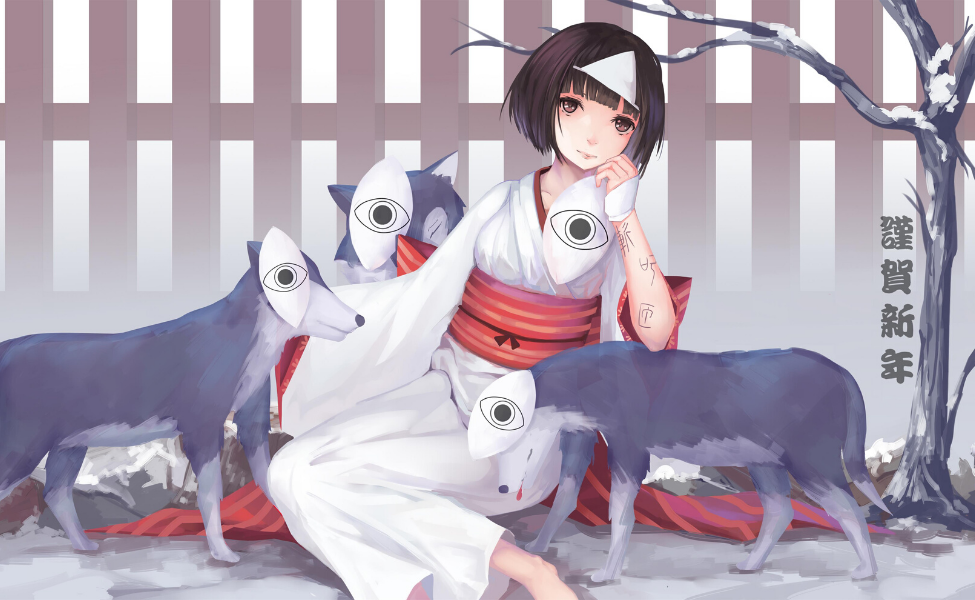 Most Regalia / Shinki (weapon-sidekick-people) belong to one master alone, but Nora's developed a reputation as "The Stray." Yato is one of many to have utilized Nora's weapon form, but has since, to her ire, acquired a Regalia of his own. (Keeping a Regalia to himself is an entirely different challenge, given Yato's careless, narcissitic personality, but that's really not Nora's problem.) Suffice to say, she gets jealous easily, yet is undeterred by others' conflicts of interest.
Nora / The Stray wears her kimono folded the way of a corpse, and wears a hitaikakushi on her head like the ghosts of old Japanese mythology. We can recreate this ghostly headdress using a white headband and a small, folded cloth napkin, since it's not something readily available, given its taboo nature. Additionally, we've used a large, striped shawl-scarf in place of the traditional obi sash worn around the waist of a kimono.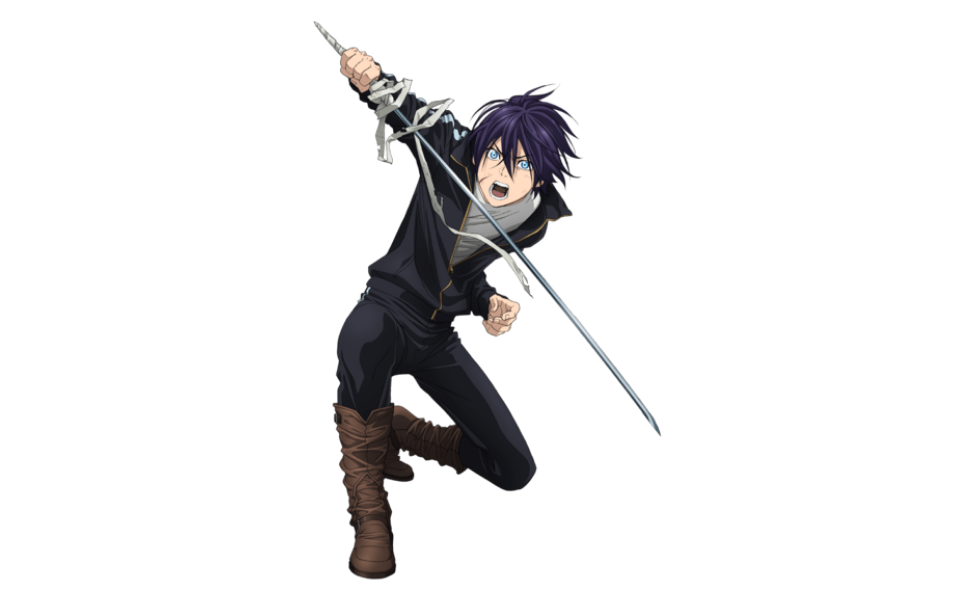 "Toss a coin to your wannabe god of fortune, happiness, and war," says nobody ever, but that doesn't stop Yato from giving his aspiration the old college try. This Noragami protagonist's sense of fashion is contemporary for the time – in the present day, he sports a comfortable tracksuit, practical boots, and a funky gray-blue scarf (that's supposedly an old bath towel). We eventually learn that Yato's scared stiff that everyone will forget him, so let's memorialize this character by re-creating his most popular outfit.