prospector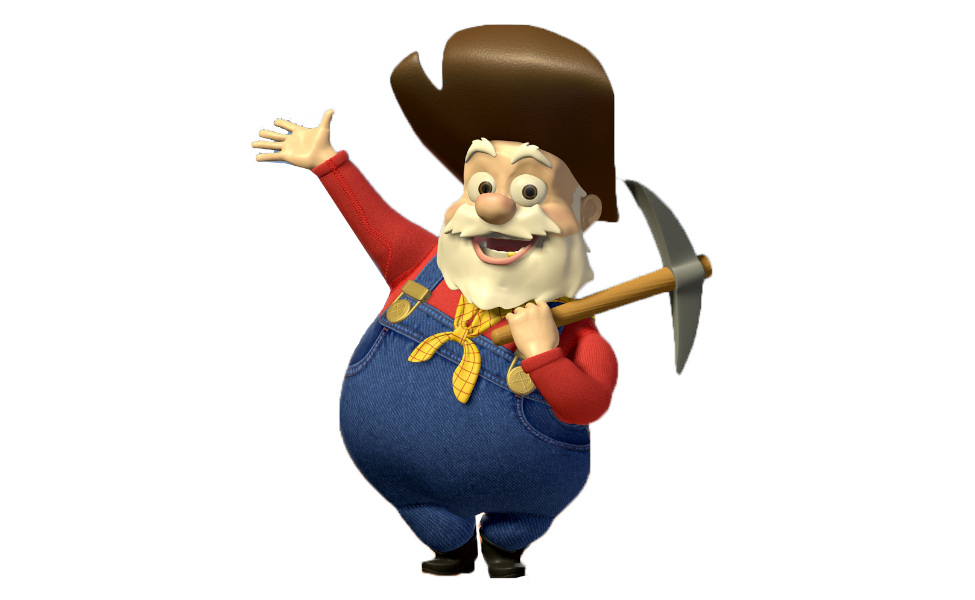 Stinky Pete (voiced by Kelsey Grammer) is Woody's complete opposite. He can't stand children, was never loved or played with, and (at least for a time) finds life with children unbearable. He comes around eventually. But not before making life hard for everyone's favorite cowboy-spaceman duo. And their friends.
Pete's costume comes together pretty quickly but there are a few key bits you'll have to factor in before you buy the pieces. Stinky Pete is a larger older man which might mean ordering a larger size than you normally wear. But if you skip a stomach cushion and order clothes to your usual size, you can still get Pete's look while holding onto the pieces for another costume.
The costume also works best with a costume pickaxe. But as with most costume weapons, check your convention's rules before you take it on the floor. If you're wearing this costume to a private party you're probably fine.
Once you've got all that sorted, you've only got a few costume pieces to buy. A prospector's hat, a red button down work shirt, a pair of blue denim coveralls, and a yellow neckerchief. You'll also need a pair of black boots. Western boots are very expensive, however, so I've listed an alternative that will work fine with the pants are worn over the top of the boots.
Finally you'll want a fake white beard with thick white brows. You might have to trim the hairs a bit to avoid being tickled. But with the beard and brows in place and your costume on, you'll be the most feared prospector in the toy box!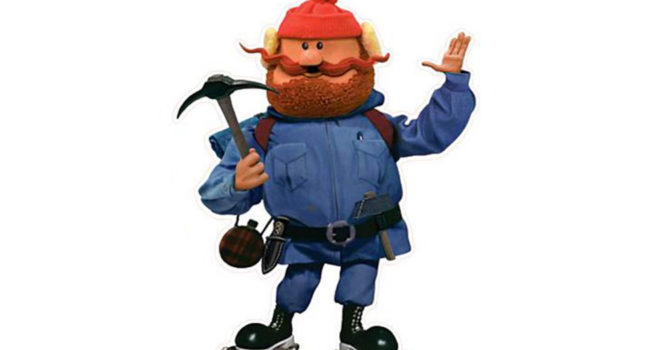 In Rudolph the Red-Nosed Reindeer, Yukon Cornelius is a bearded Arctic prospector who Rudolph and Hermey meet while they're trying to avoid the Abominable Snowmonster. He digs the ice and tastes the tip of his pickaxe, seemingly looking for silver or gold, but it turns out that he's actually mining for peppermint candy.