Rachel Robinson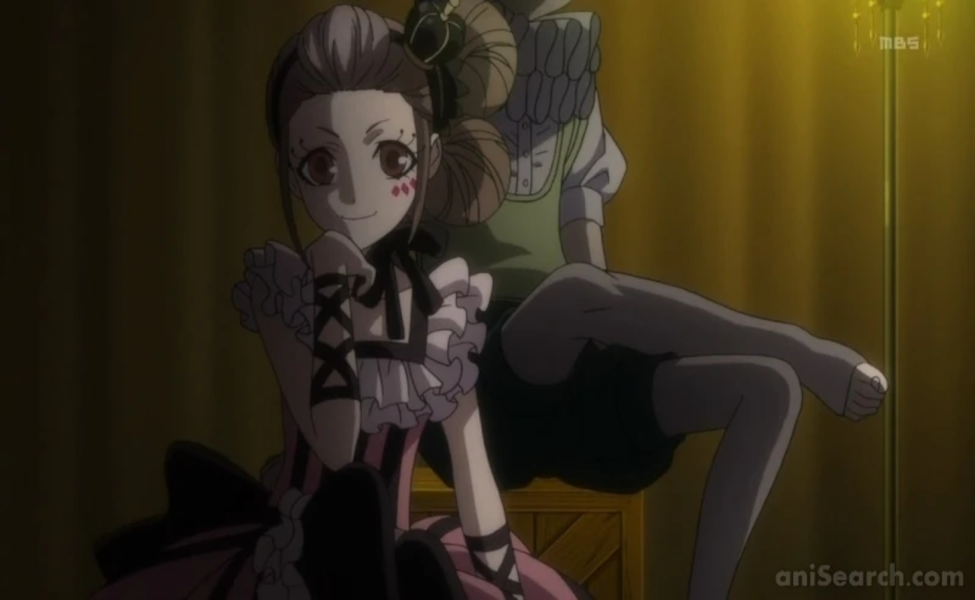 Wendy (voiced in Japanese by Mayumi Shintani and in English by Rachel Robinson) is one of the secondary main characters in the Book of Circus arc in the anime/manga Kuroshitsuji/Black Butler.
She is one of the first-string members of Noah's Ark Circus, and works in tandem with Peter in a trapeze artist act. While she looks like a young child, we do not know her actual age, as she is severely stunted in growth and has looked like this for a very long time. She tends to be more soft-spoken and acts in a way that indicates her true age.
Wendy has mid-tone long brown hair, tied up in two large buns almost to the side of her head, and has deep brown eyes highlighted by long false eyelashes and three magenta diamonds under her eye. She wears a child-like pink dress, accented with a large amount of ruffles and stripes, a crown headpiece, black heel-less tights with a pompom on the end, and ribbons on her arms.