Rika Orimoto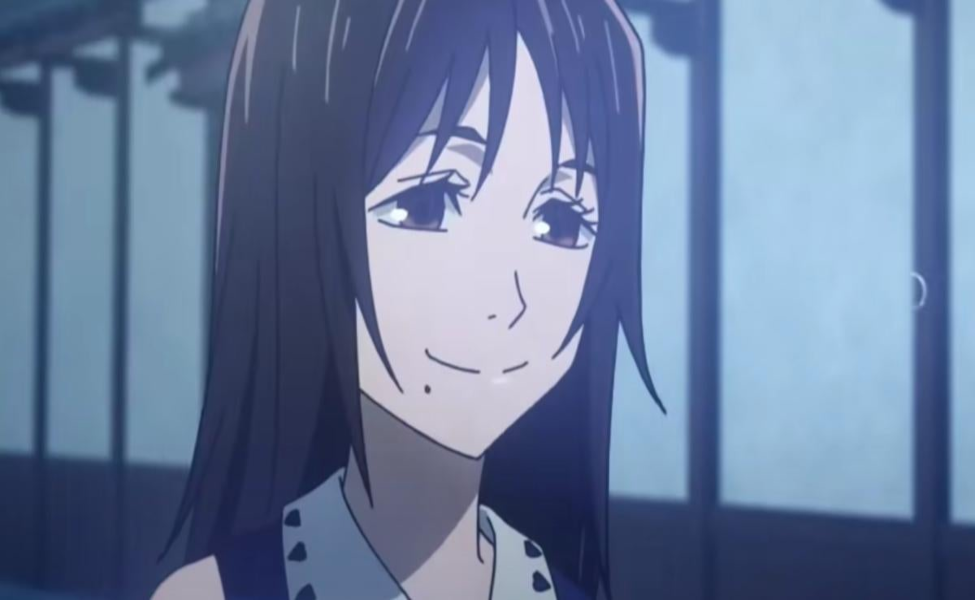 Rika (voiced in Japanese by Kana Hanazawa and in English by Anairis Quiñones) is one of the key characters in the movie Jujutsu Kaisen 0, from the anime/manga series of the same name.
She was Yuta's childhood friend, but tragically died in a car accident, which turned her into a cursed spirit. This lead to her haunting him for many years, striking at others she didn't approve of being around him (most people). He still wears her mother's ring that she gave him when they were little.
Rika has mid-back length brown hair and similarly colored eyes, and her outfit is the same one she wore in life, with a deep blue sleeveless dress, topped with a white collar decorated with hearts and red ribbon, and blue slip on shoes.