Ryōtarō Okiayu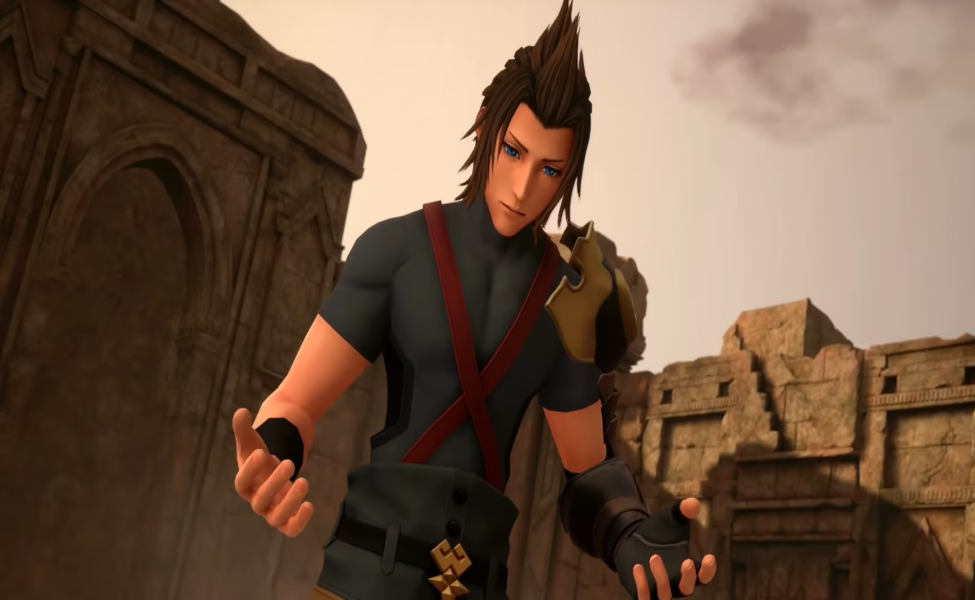 Terra (voiced in Japanese by Ryōtarō Okiayu and in English by Jason Dohring) is one of the main characters in Birth by Sleep, and a prominent character in the rest of the Kingdom Hearts franchise.
He is one of the three wielders training under Master Eraqus, before falling to darkness, setting off a huge chain of events.
Terra has a combination of down and spiked up chocolate brown hair, and blue eyes. He wears a skin-tight short sleeve black and grey turtleneck shirt with a red x strap pattern over it, metallic armor on his arm (forms into the keyblade armor), a fingerless glove on one hand, and a black wristband on the other. He wears tan hakama pants with a dark grey upper section, belted by a black belt and clasped with a gold keyblade wielder symbol, and has metallic gold tipped shoes.