Sally Hawkins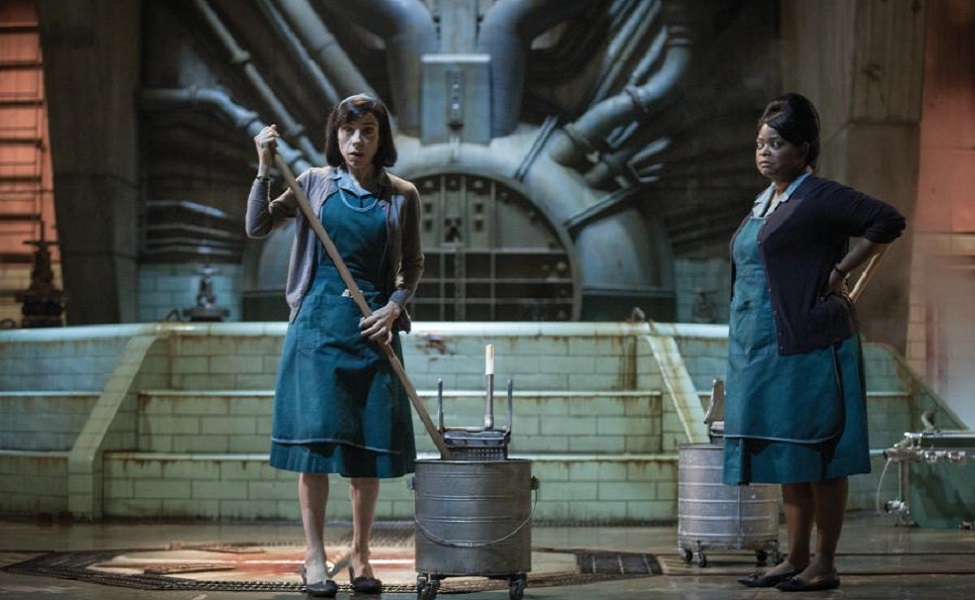 Elisa Esposito (played by Sally Hawkins) is unqiue among monster movie heroines for many reasons. She works as a cleaner in a secret military installation. And, of course, she can't speak. Nobody is quite sure why – until the end of the movie that is. But her inability to speak doesn't stop her from changing the world around her through her compassion.
Elisa has two costumes throughout the film. One is the uniform she wears at work. The other is the standard clothing worn by a working class woman in the 1960s.
For both costumes you will need a brown wig cut in a bob and a headband: a green one for her work uniform or one that matches the dress of her day to day uniform. You can also use makeup modeling wax and this tutorial to replicate Elisa's mysterious scars.
When Elisa is at work she wears a dark green dress with a collar covered by a green apron. She usually wears an olive cardigan and shoes to match. When at work Elisa usually has hard boiled eggs as her lunch, so you can carry a few fake ones like those listed above. Or, if you can keep them fresh, take a few as a snack at the convention!
Elisa's personal clothing is a little more colorful. A red dress with matching headband and a cardigan in a slightly darker color with matching shoes is a look she wears toward the middle of the film. These are also great cross-cosplay pieces that small details – like the scars and the eggs – can lock into one character or another!