Seychelle Gabriel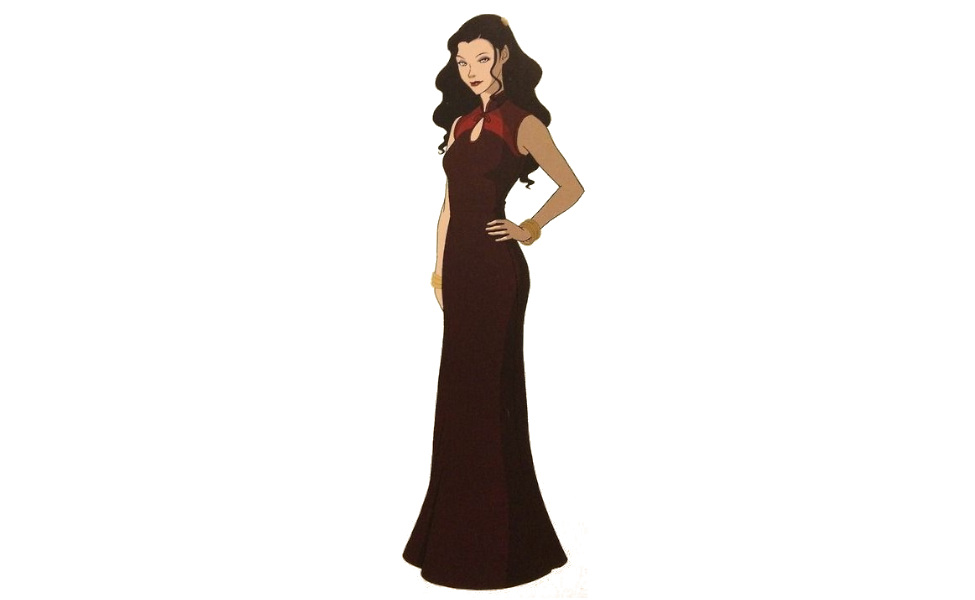 Asami (voiced by Seychelle Gabriel) is probably the most mature and steady of Korra's group. She carries herself with a sense of calm and collected poise that runs counter to the chaos the group so often experiences. But that doesn't mean she doesn't have her breaking point or that she doesn't feel deeply for her people, and for Korra most of all.
Asami is fashion-forward and has several looks throughout the series. But her formal look is one of her most striking and it is one that can be replicated with just a little DIY. A high-collared sleeveless red gown can be altered with just a few snips at the neckline to create the keyhole in the chest and the curved angle of collar similar to Asami's gown. Fabric Fusion will glue the seams down from the cut edges, creating a smooth finish in the area and preventing any runs or fraying. And it can be used to glue on a bow made of burgundy cord.
With that bit of DIY done, all you need is a long brown wig, gold decorative hair clips, stacked gold bracelets, and vintage-style black heels.