Shiina Natsukawa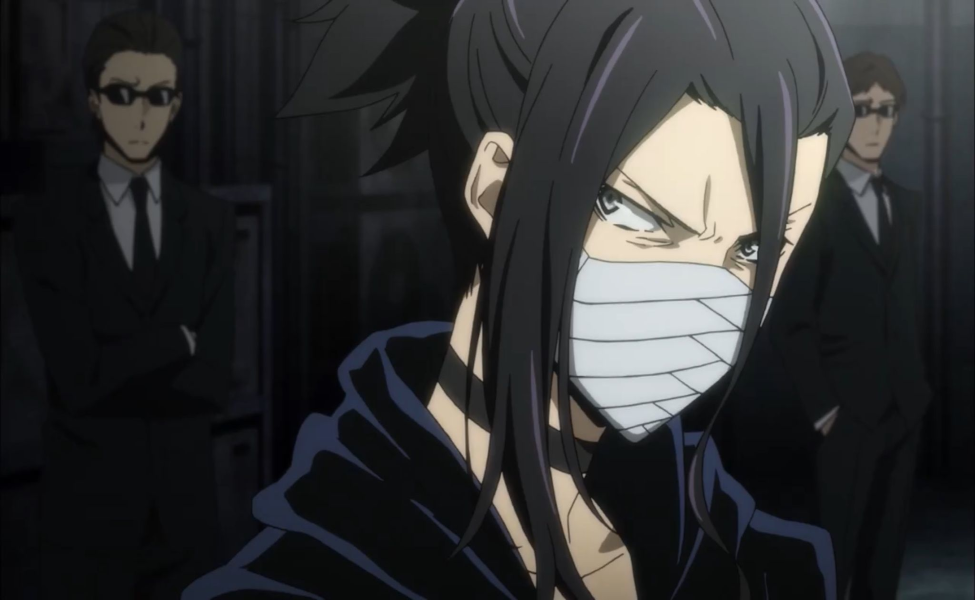 Gin Akutagawa (voiced in Japanese by Shiina Natsukawa and in English by Allegra Clark) is part of the Port Mafia in the anime/manga Bungo Stray Dogs, as well as Ryunosuke Akutagawa's younger sister.
Gin is one of the battalion leaders of the Black Lizard, under the instruction of the Port Mafia. Growing up on the streets with her brother, she's learned to be very defensive, and has become a talented and silent assassin.  She has a softer and sweeter side to herself, but it's not usually shown around the other Mafia members, aside from Ryunosuke.
She has long black hair that she wears up in a spiked ponytail with loose bangs, and the same bright grey eyes as her brother. The outfit that she wears while on duty is a grey striped tanktop, a black choker necklace, a long and tattered black longcoat with one gartered sleeve and one ripped sleeve, long sheer gloves, black pants, black heeled boots, and a crisscross layered white facemask.