Sosuke Yamazaki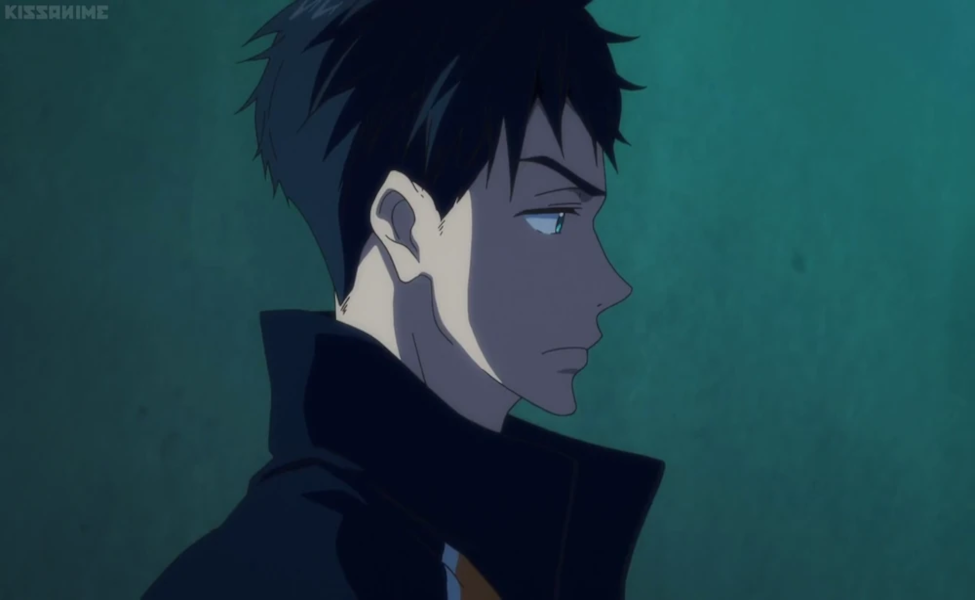 Sosuke (voiced in Japanese by Yoshimasa Hosoya and in English by Ian Sinclair) is one of the secondary main characters of the anime series Free!
He was part of the swim club at Samezuka academy, transferring in because of Rin, until his shoulder injury got so bad that he was unable to swim anymore. He has since graduated and recovered after surgery, and is now part of the Japanese National Swim Team.
Sosuke has short, spiky black hair, and teal-ish eyes. Like his teammates on the Samezuka swim team, he also has the same school sports jacket, which he wears with a black t-shirt underneath, and black pants. The shoes may not be the exact ones for that specific outfit, but they are close to a pair he wears, should you choose to use those ones.