Subaru Kimura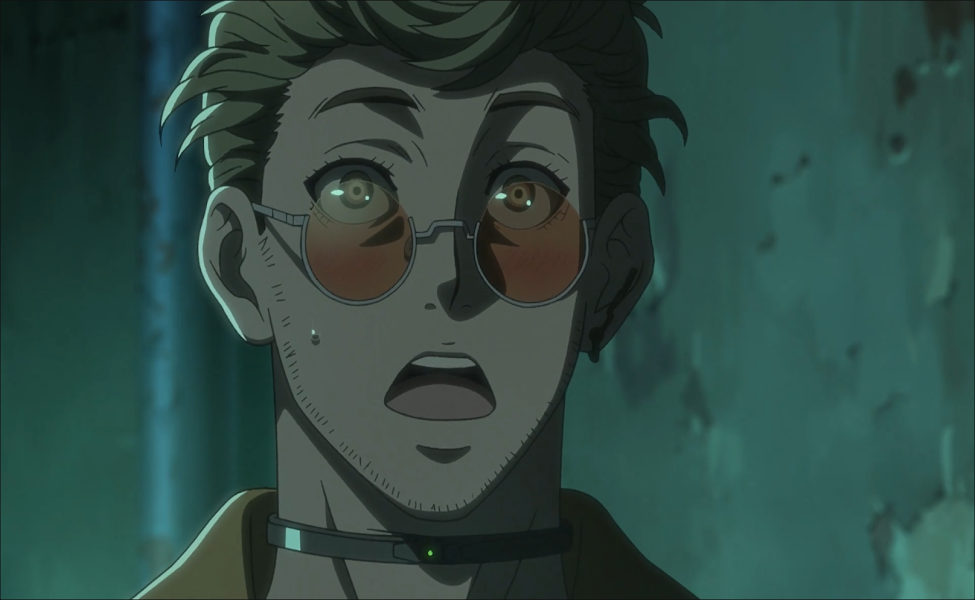 Hoodlum (voiced in Japanese by Subaru Kimura and in English by Kellen Goff) is one of the main characters in the anime Akudama Drive.
While he is classified in the same tier as the other akudama, he has the least amount of years on his sentence, only being a petty thief. He likes to brag otherwise making it seem like he's got more crimes under his belt, which gets Brawler's very enthusiastic attention, much to his excitement.
Hoodlum's got a light green pompadour hairstyle that matches his eyes, and he wears a pair of round orange lens sunglasses with them. He wears the same detonation choker as the rest of them, but also has two bar and circle gold necklaces, and a silver crawler ear cuff earring. The rest of his outfit is rather simple while being colorfully flashy, with a bright yellow button up shirt and matching belt, and a purple two piece suit with red striping up it. He finishes it off with a pair of tan loafers.