twin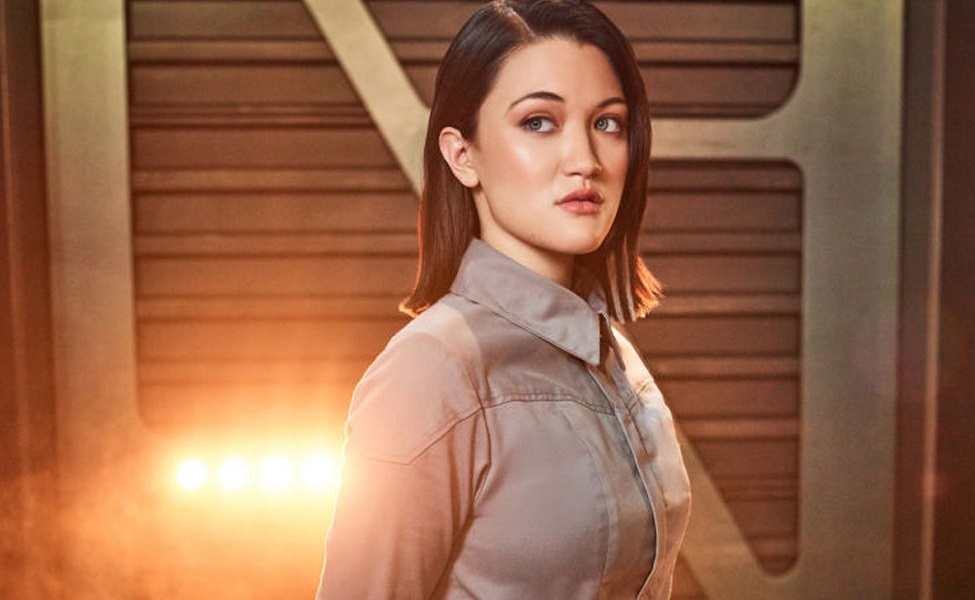 Soji Asha (played by Isa Briones who also played Soji's twin sister Dahj as well as another android named Sutra) is one of two androids that were designed to look human. And, more impressive still, they were programmed to believe they are human. Their programming is descended from Data, a fan favorite on Star Trek: The Next Generation. While Data was unfortunately killed before the events of Star Trek: Picard, he lives on in his 'daughters'.
Soji's costume changes a few times throughout the show because, unlike most characters in previous Star Trek shows, she is not a Starfleet officer. Her costume when viewers first meet her, however, is very recognizable and makes for a great cosplay.
A grey jumpsuit forms the base. You can also use a grey shirt and matching pants but a jumpsuit would be easiest. Wear a black undershirt and black boots with it. Copy Soji's hairstyle with a short wig and, as the final touch, add a necklace of two linked circles just like the one Soji and Dahj wear.