Will of the Abyss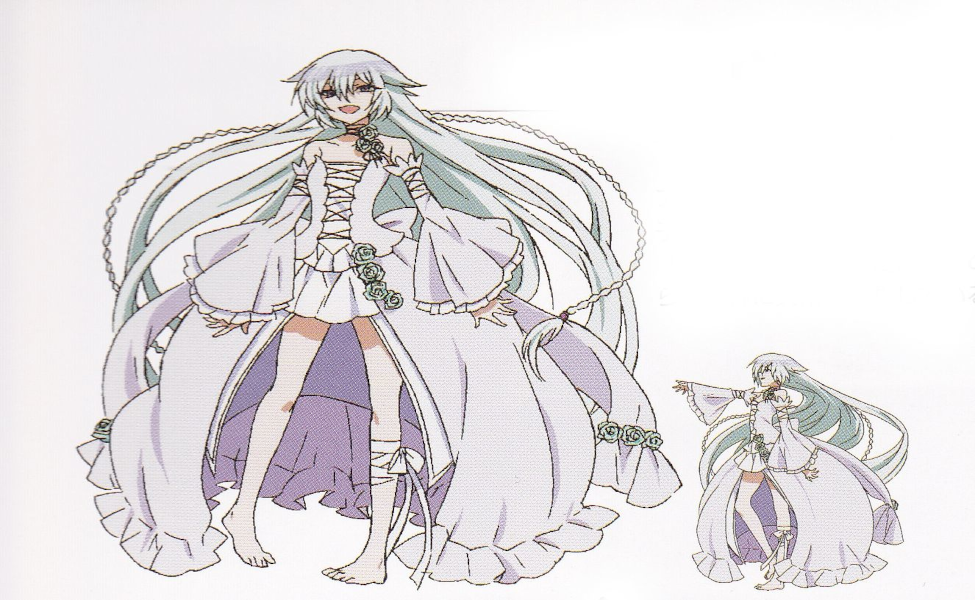 The Will of the Abyss (voiced in Japanese by Ayako Kawasumi) is one of the key plot characters in the anime/manga Pandora Hearts.
She has control over the Abyss, and is in charge of all the Chains, which has lead to her powers being in high demand by the government organization, Pandora.
Much like Alice, she has very long hair with fluffed out side-pieces and thin braids, but hers is white instead, and her eyes are a pale lavender. She wears a short skirted, intricately detailed white dress with a big outer-belled half skirt, decorated with blue roses and black ribbons. She wears a matching black ribbon with the roses around her neck, and a thicker white ribbon tied around her leg.