Xerxes Break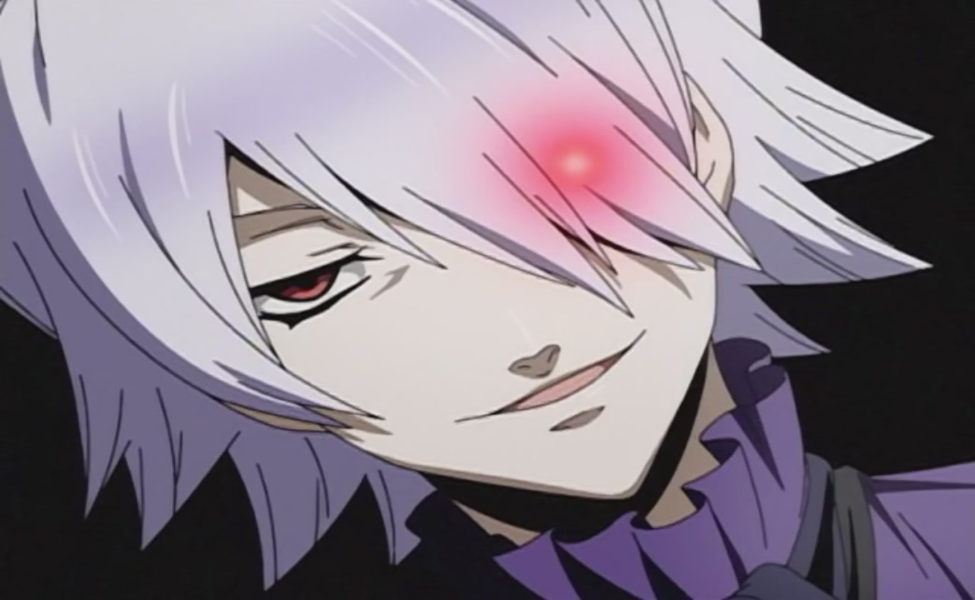 Break (voiced by Akira Ishida) is one of the secondary main characters of the Pandora Hearts anime/manga series.
He's an absolute menace of a man with a deep backstory, and is connected to the main characters by serving under Sharon's family, the Rainsworths. Currently, he is contracted to the Mad Hatter chain, like Reim with the March Hare, though it takes a toll on his body to use it.
Break has short, fluffy white hair, with a purple gradient over top (stylized shading), and one dull red eye, with the missing one covered by white wrap bandages. He wears an elaborate jacket and shirt combination, with his undershirt being a high, ruffled collar, long sleeved purple, with a white off-shoulder long jacket over top, and a black cravat tying it all together. This is finished off with rolled cuff black pants, and white boots with black and purple detailing.