Yūto Uemura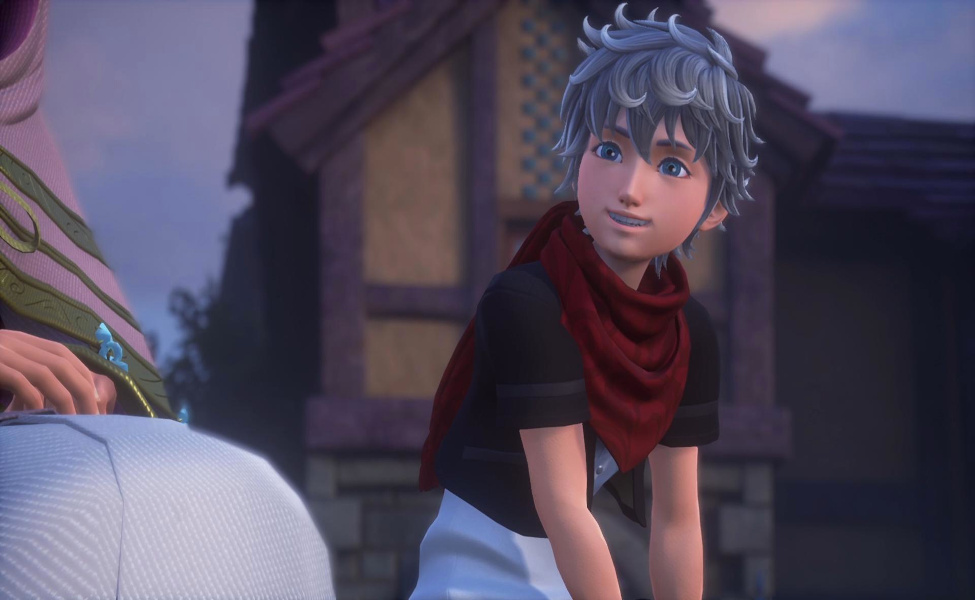 Ephemer/a (voiced in Japanese by Yūto Uemura and in English by Michael Johnston) is one of the characters that we first meet in Kingdom Hearts χ/Kingdom Hearts Unchained χ.
Like everything in Kingdom Hearts, there are many varied layers to his character and the story surrounding him, but we mostly see him in context with the Foretellers and Dandelions, such as the Player character, and Ventus.
Ephemer has short grey hair with a light curl to it (the wig I linked is actually the one I personally used for my cosplay for him!), and bluey-teal eyes. Like his backstory, his outfit is also layered.
He wears a simple short-sleeved button up white shirt with a short-sleeved black bolero jacket over top, finished off with a tasseled and detailed red scarf. Around his waist he wears a tan colored belted satchel, brown baggy cargo pants, and rounds it all off with flared wrist black gloves and matching high black boots.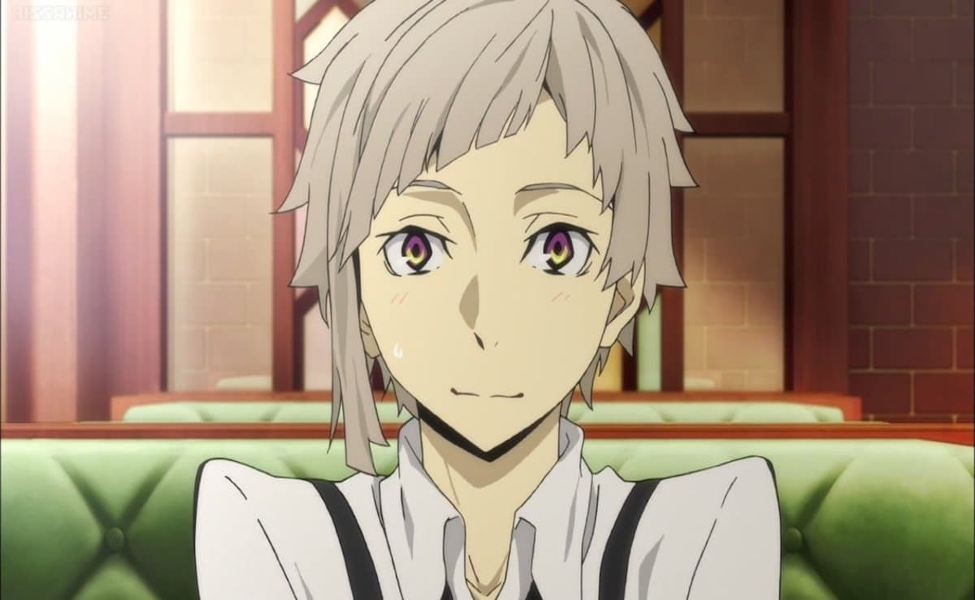 Atsushi (voiced in Japanese by Yūto Uemura and in English by Max Mittelman) is the main character of the anime/manga series Bungo Stray Dogs.
Coming from a difficult and painful past in an orphanage, Atsushi is now a member of the Armed Detective Agency, able to use the power that he used to fear, when he was unaware of it. He is able to fully form-shift into a white tiger, which comes with superhuman healing, as well as the ability to semi-morph parts of his body, such as his limbs into clawed tiger paws while attacking.
He is one half of the Shin Soukoku (New Double Black) duo, assigned as such by Dazai, and works (reluctantly on both parts) in tandem with Akutagawa.
When he arrived from the orphanage, Atsushi was practically in rags, so the agency cobbled together an outfit for him. It consists of a white button up shirt, black mid-length pants, loose boots, and black suspenders, a tie, a belt with an extra long end to mimic a tail, and fingerless gloves. He has choppy greyish blonde hair with an occasionally visible black streak along the longer side, and purple-gold eyes.