Tate Langdon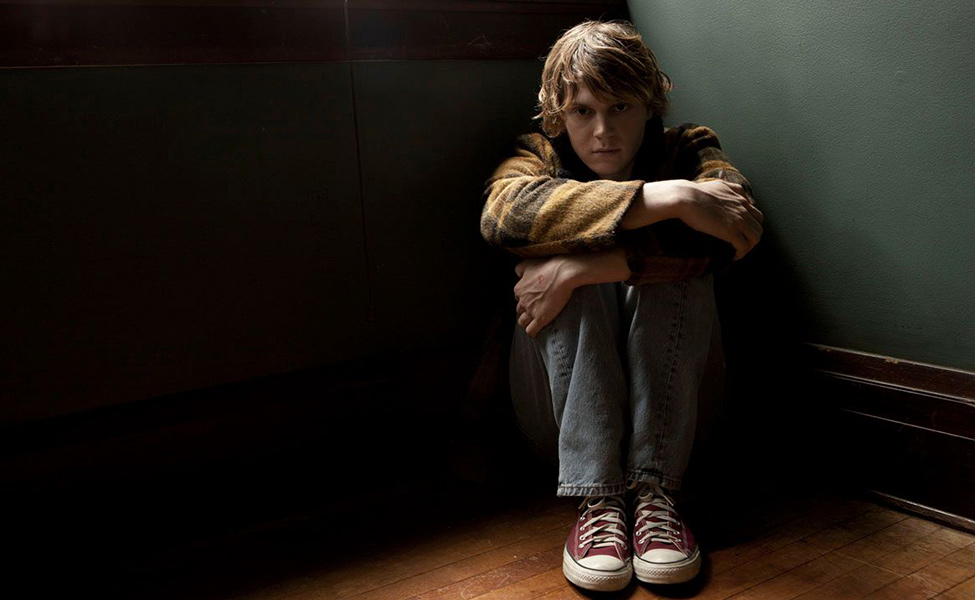 Tate Langdon (Evan Peters) is the troubled teenage boy ghost trapped inside his house after being shot at by police after shooting up his school in American Horror Story's premiere season: Murder House.
Samantha
Related Posts
October 31, 2018

by

Kyera

Played by Agnes Mary Winstead (Kathy Bates) in American Horror Story: Roanoke, The Butcher is a centuries-old bloodthirsty woman responsible for the deaths of the original Roanoke colonists before taking her own life. She still haunts the land, demanding the bloody death of anyone who dares to settle there or wander in her forest. Agnes plays The Butcher in a modern-day horror TV reenactment about one couple who faced The Butcher and lived, but Agnes quickly becomes just as insane as the original Butcher. The Butcher wears traditional colonial garb stained in dirt, mud and blood.

A modern witch with blood ties to both the Salem witches and the voodoo tribe, Queenie (Gabourey Sidibe) is the only person of color at Miss Robichaux's Academy in American Horror Story: Coven. Queenie is sassy, confident, and possesses the abilities of a "human voodoo doll" – she can injure herself in order to harm others, while feeling no pain herself. She enters Miss Robichaux's Academy alongside Madison Montgomery, Zoe Benson, Misty Day, and is taught by the Supreme Fiona Goode. Through the trials of AHS: Coven, Queenie eventually ends up on the Witches' Council and makes an appearance in the sister series, American Horror Story: Hotel.

The resident Stevie Nicks fanatic of AHS: Coven's group of witches, Misty Day (Lily Rabe) was a contender for the title of Supreme alongside Madison, Queenie, and Zoe. With the ability of resurgence, Misty was able to bring back souls from the dead – including her own, after being burned at the stake. Compared to the other young witches in Coven, Misty's style is unique in its bohemian and slightly more colorful quality.

In American Horror Story: Coven, Fiona Goode (Jessica Lange) was the Supreme of the Salem witch descendants. Her daughter, Cordelia, would later become the next Supreme and awaken the depth of her powers before her mother's death. In the search for the next Supreme, Fiona acted somewhat as a mentor for a group of young witches, including Zoe Benson, Queenie, Madison Montgomery, and Misty Day. Like many of the characters in this series, Fiona was often appearing in all-black ensembles.

Also known as "Hypodermic Sally," Sally McKenna (Sarah Paulson) is the ghost of a murdered junkie/dealer that resides in the Hotel Cortez. Her appearance is generally disheveled, with frizzy hair, smudged makeup, and ripped tights. She and Iris have a troubled relationship, as Sally caused Iris' son's overdose and Iris subsequently pushed Sally out of a window.

A troubled teen star with witch's blood, Madison (Emma Roberts) came to Miss Robichaux's Academy alongside Zoe Benson and Queenie. She was also involved in the trials and tests to determine the next Supreme to succeed Fiona Goode. Though she was a successful actress, Madison was a true ice queen with bad habits, no remorse, and sociopathic tendencies. Compared to her peers, Madison's wardrobe is a touch more glamorous and luxurious.
There are no comments yet, add one below.