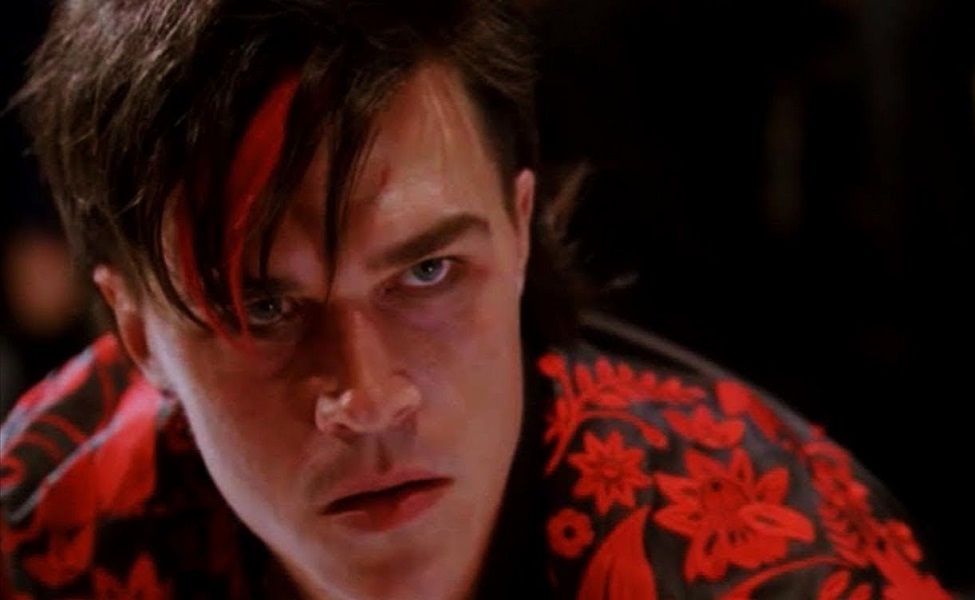 Tristan Duffy (played by Finn Wittrock) is a male model tired of the limelight. His final performance is in a fashion show held at Hotel Cortez. While his manager and a few other attendees find less happy fates in the Cortez, Tristan ultimately finds love. As with all things in American Horror Story, his love story gets a little tangled. But it works out in the end.
True to his career in fashion, Tristan likes bold fabrics and wears things that many would not. He is partial to an embroidered silk robe, semi-sheer button-up shirt that he leaves unbuttoned, black leather pants, and black boots. He wears his dark hair short with a shock of red through it that will be most easily achieved with clip-in extension that are trimmed to fit the length of the wig.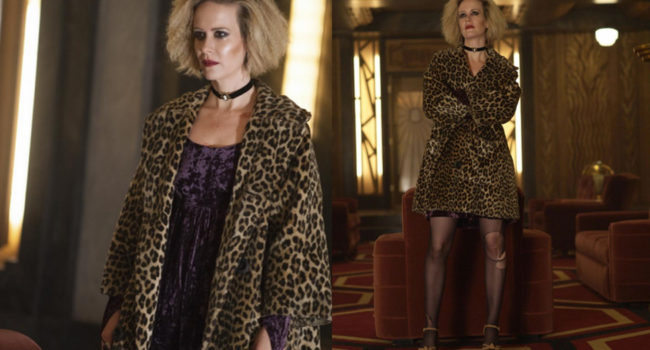 Also known as "Hypodermic Sally," Sally McKenna (Sarah Paulson) is the ghost of a murdered junkie/dealer that resides in the Hotel Cortez. Her appearance is generally disheveled, with frizzy hair, smudged makeup, and ripped tights. She and Iris have a troubled relationship, as Sally caused Iris' son's overdose and Iris subsequently pushed Sally out of a window.