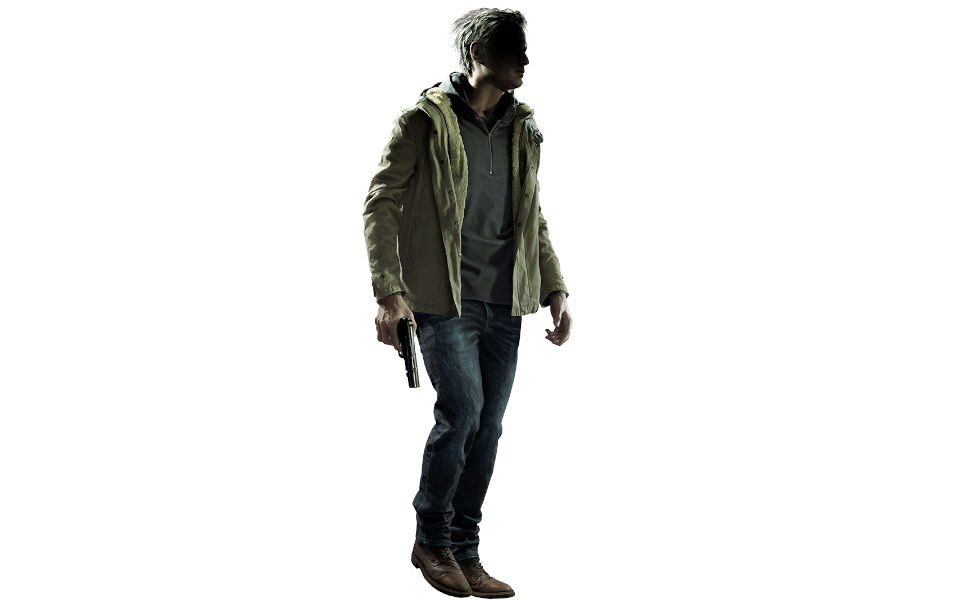 Ethan Winters (Todd Soley/ Hidenobu Kiuchi/ Raphael Rossatto) isn't used to giving up, least of all where Rosemary is concerned. And if that takes him into the heart of Lady Alcina Dimitrescu's castle, well, that's a risk he'll have to take.
Ethan is a simple man who just wants to do right by his family. And maybe stop a few global threats in the process. His clothes are as utilitarian as his goals. They consist of a work jacket, a zip-up pullover, a t-shirt, jeans, and work boots. A brown leather belt holds a hip holster complete with a costume pistol.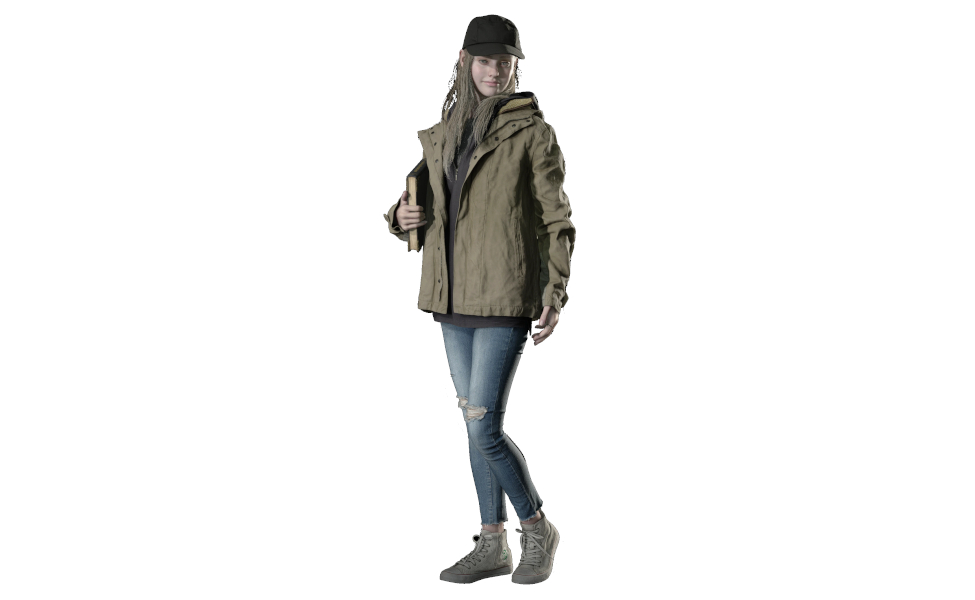 Rosemary "Rose" Winters (voiced in English by Jeannie Tirado) is an American superhuman and a character in the Resident Evil Village video game.  The daughter of Ethan and Mia Winters, Rose's body is comprised completely of Mold, a fungal superorganism capable of replicating human DNA.  Rose wears sturdy sneakers, a pair of distressed jeans, and her late father's jacket.  She also carries a book called Village of Shadows that her parents used to read to her.