Search Results for harry potter

…student at Hogwarts, he was part of the Marauders with Remus Lupin, James Potter, and Petter Pettigrew. When framed for murdering the Potters, he is sent to Azkaban, becoming the infamous Prisoner of Azkaban. He escaped by transforming into his Animagus, a large black dog. He is brave and loyal, but he has a temper and can be quite reckless. As his godfather, Sirius is protective and endearing towards Harry. Bellatrix Lestrange kills Sirius in th…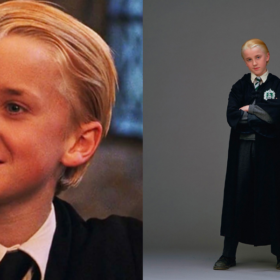 …and the Sorcerer's Stone. He is the son of pureblood wizards Lucius and Narcissa Malfoy, and a first-year student at Hogwarts. The Sorting Hat places him in Slytherin. Draco bullies Ron and Hermione, thinking himself better than them. He extends friendship to Harry Potter, who declines, for he doesn't like his pompous arrogance. This begins their well-known rivalry. In contrast to his power-hungry cruelty, Draco is actually quite a coward, as he'…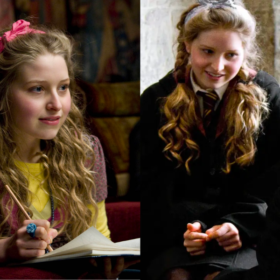 …, she is mainly portrayed by Jessie Cave….

…dhood. He keeps it a secret until Hermione Granger realizes why his boggart is a full moon. During his years as a student, he was part of the Marauders with Sirius Black, Peter Pettigrew, and James Potter. Remus remains protective over Harry as his father was his best friend. He marries Nymphadora Tonks but they are murdered by Death Eaters in the Battle of Hogwarts….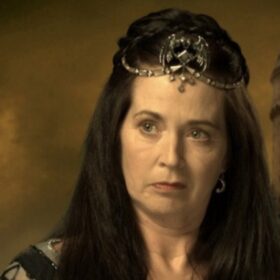 …s no official actress for Rowena Ravenclaw as the founder died long before Harry Potter attended Hogwarts. And while there are descriptions in the book, cosplaying as Rowena still leaves lots of room for personal interpretation. The one thing you don't want to forget, however, is her diadem. For this version you'll need a long auburn wig, a blue gown, matching blue slippers, a wand, and a leather journal with a blue stone. An eagle necklace rounds…

…At the end of his third year at Hogwarts, Harry learns the truth behind his parents' deaths and who he can and can not trust while trying to save the beloved hippogriff, Buckbeak. While on this adventure, Harry is out of uniform and in a simple sweatshirt and tee that get a bit roughed up from all of the escaped-prisoner-chasing, dementor-fighting, and time-traveling….

Hermione Granger (played by Emma Watson) is the brains of Hogwarts' most notorious trio. At least the most notorious while she was in school there. Usually Hermione wasn't one to stand out from the crowd except with her intellect. But when the Yule Ball rolled around the stole the show in her lilac dress, slick curls, and the school's visiting heart throb as her date. You might be hard-pressed to find your own Viktor Krum but you can certainly co…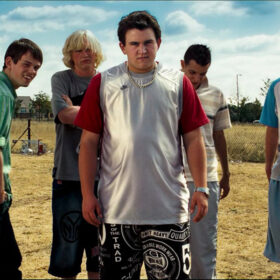 …In Harry Potter and the Order of the Phoenix, Dudley Dursley (Harry Melling) and his gang torment his cousin Harry Potter on the playground. Dudley taunts Harry, asking him "Where is your mum, Potter? She dead? Is she dead?" In this scene, Dudley is dressed is casual athletic gear, as opposed to the formal attire of his Smeltings Academy uniform….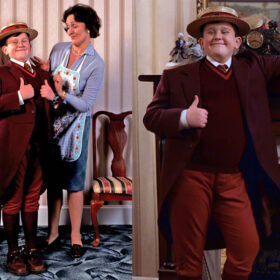 …and the Sorcerer's Stone, while the Dursleys intended to send their nephew Harry Potter to the local state school, they enrolled their own son Dudley (Harry Melling) in the fancier Smeltings Academy. Dudley proudly models the Smeltings uniform, which consists of a maroon tailcoat, orange knickerbockers, a straw boater hat, brown socks pulled up to the knees, and a knobby wooden cane called a Smelting stick, which was mainly used to hit other peopl…

…and Muggle born wizards, for he thinks pureblood wizards are inherently superior. Lucius has a particular disdain for the Weasley family, as well as Harry Potter himself. Jason Isaacs plays this role in the film adaptation….