Search Results for harry potter

…student at Hogwarts, he was part of the Marauders with Remus Lupin, James Potter, and Petter Pettigrew. When framed for murdering the Potters, he is sent to Azkaban, becoming the infamous Prisoner of Azkaban. He escaped by transforming into his Animagus, a large black dog. He is brave and loyal, but he has a temper and can be quite reckless. As his godfather, Sirius is protective and endearing towards Harry. Bellatrix Lestrange kills Sirius in th…

…dhood. He keeps it a secret until Hermione Granger realizes why his boggart is a full moon. During his years as a student, he was part of the Marauders with Sirius Black, Peter Pettigrew, and James Potter. Remus remains protective over Harry as his father was his best friend. He marries Nymphadora Tonks but they are murdered by Death Eaters in the Battle of Hogwarts….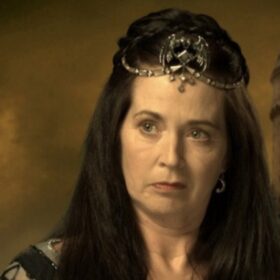 …s no official actress for Rowena Ravenclaw as the founder died long before Harry Potter attended Hogwarts. And while there are descriptions in the book, cosplaying as Rowena still leaves lots of room for personal interpretation. The one thing you don't want to forget, however, is her diadem. For this version you'll need a long auburn wig, a blue gown, matching blue slippers, a wand, and a leather journal with a blue stone. An eagle necklace rounds…

…At the end of his third year at Hogwarts, Harry learns the truth behind his parents' deaths and who he can and can not trust while trying to save the beloved hippogriff, Buckbeak. While on this adventure, Harry is out of uniform and in a simple sweatshirt and tee that get a bit roughed up from all of the escaped-prisoner-chasing, dementor-fighting, and time-traveling….

Hermione Granger (played by Emma Watson) is the brains of Hogwarts' most notorious trio. At least the most notorious while she was in school there. Usually Hermione wasn't one to stand out from the crowd except with her intellect. But when the Yule Ball rolled around the stole the show in her lilac dress, slick curls, and the school's visiting heart throb as her date. You might be hard-pressed to find your own Viktor Krum but you can certainly co…

…and Muggle born wizards, for he thinks pureblood wizards are inherently superior. Lucius has a particular disdain for the Weasley family, as well as Harry Potter himself. Jason Isaacs plays this role in the film adaptation….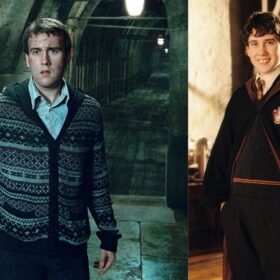 Neville Longbottom is a character in the Harry Potter book series. He is a pureblood wizard who was raised by his grandmother, Augusta, after his parents were tortured by Death Eaters. Like Harry, he's sorted into Gryffindor, but his bumbling and sheepish personality contrasts with the house's mantra. This makes him another target of Draco's bullying. Neville shows promise when he stands up to Harry, Ron, and Hermione, which earns Gryffindor enou…


…In the Harry Potter universe, Death Eaters are a group of dark wizards and witches lead by Lord Voldemort and including Severus Snape who seek to wipe out the Muggle-borns. The Death Eaters first terrorize Harry Potter and friends in Goblet of Fire….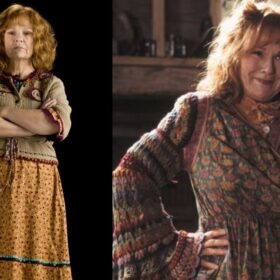 Mrs. Molly Weasley is a character in the wizarding world of Harry Potter. She is a pureblood wizard and the wife of Arthur Weasley. Together they have a grand total of seven children: Bill, Charlie, Percy, twins Fred and George, Ron, and Ginny. She acts like a mother towards Harry, warmly accepting him into their home and into the family. Molly is incredibly protective of her children — she defeated Bellatrix Lestrange when she tried to harm her…