Search Results for harry potter

…Nymphadora Tonks (referred to by everyone as just "Tonks") is an auror and a member of The Order of the Phoenix. She is also a metamorphagus, which gives her the ability to alter her look at will, though she usually chooses her signature bubblegum pink or purple hair. Tonks is notoriously clumsy and is known for her quirky sense of style….

…Dolores Umbridge (Imelda Staunton) was a Ministry of Magic bureaucrat until she is appointed as the Defence Against the Dark Arts Professor at Hogwarts. Don't let her prim and pink appearance fool you, she's a witch of the truest sense and will use whatever means necessary to enforce the rules….

Klaus Baudelaire (Louis Hynes) is one-third of the Baudelaire Orphans, the protagonists of the book series and its movie and TV show adaptations Lemony Snicket's A Series of Unfortunate Events. When the Baudelaire parents are murdered in a mysterious fire, they are put under the care of the sinister Count Olaf, who is after their vast fortune. This causes a series of unfortunate events that leads the orphans on a neverending escape from Olaf's cl…

…In Fantastic Beasts: The Crimes of Grindelwald, Gellert Grindelwald (Johnny Depp) is a powerful and infamous dark wizard who causes mass chaos and terror around the world, seeking a new Wizarding World Order based on his belief in wizarding superiority. After Grindelwald escapes a prison transfer, Newt Scamander and Tina Goldstein join forces with Albus Dumbledore to bring him in….

…le that you says you can't mix them with your favorite characters from the Harry Potter series either, like Luna Lovegood, Snape, Sybill Trelawney, Bellatrix LeStrange, or Mad-Eye Moody. See all Fantastic Beasts costume guides… Red Dead Redemption 2 Rockstar's Red Dead Redemption 2 was one of the biggest AAA game titles of the year, and would make a great get-up for your gang. RDR2 features outlaw Arthur Morgan, tough-as-nails widow Sadie Adler, b…

…n. Her powers include phasing and intangibility, which lets her simulate levitation. In the comics, she joins the Guardians of the Galaxy and actually takes over as Star Lord. In the Marauders series (not related to the Marauders in Harry Potter, but wouldn't that be a cool crossover!), she's currently known as Red Queen. The comics also highlight her Jewish heritage. And did you know her companion, a purple dragon named Lockheed, is actually a hi…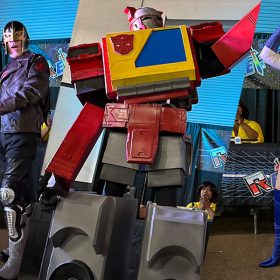 …Heat Wave from Legends of Tomorrow join forces with Draco Malfoy from the Harry Potter series. This Jame "Buffalo Bill" Gumb cosplay got all the details right from Silence of the Lambs, down to "the dance". A classic take on Huntress from the Batman universe. Robotman from Doom Patrol had a trick up their sleeve when it came to their cosplay performance. Lone Starr (Geneva) and Barf (Kurt Kleefeld) from Spaceballs are as inseparable as ever here…

…ow Hannibal (don't worry, all the meat used is found at a grocery store!), Harry Potter, Star Trek, Doctor Who, and Game of Thrones. These are, however a small sampling of themed cookbooks available online and from used book sellers. If you don't want to mock up an entire menu, however, you can always go with finger food! Star Trek used nonpareil mints as food in several episodes while these seaweed wrapped crackers made in appearance in Star Trek…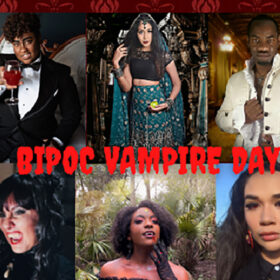 …hile the second half notes her witchy style. She might just be the biggest Harry Potter fan we've ever seen, from making wands with her book club to finding all the best photo spots in the Wizarding World theme park. Tell us about your look – how you made it, what inspired it, etc. If you're cosplaying a canon vampire, you can share why you chose that character. My look is a closet cosplay for an original character I created! I was inspired by the…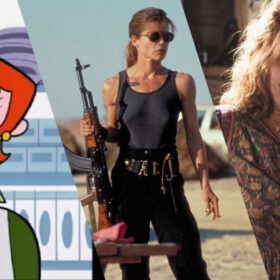 …boy wizard. Or when it turns out that the family rat is a presumed-dead animagus in league with the worst evil in the wizarding world. Or – well, let's just say Molly Weasley has been kept on her toes. Check out our Harry Potter costumes at this link! Mother's all over the world are real-life heroes every day. So if you're a mom, treat yourself to a fun day and maybe some quality time as your favorite character! Tweet…