Aeon Flux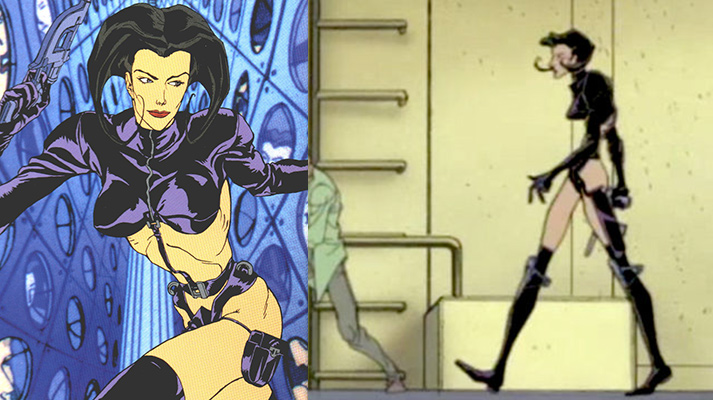 Æon Flux is the love interest of Trevor Goodchild in MTV's animated series, Aeon Flux. Described as an mysterious assassin and secret agent, she constantly tries to destroy Trevor and his plans (sometimes dying at the end of every mission).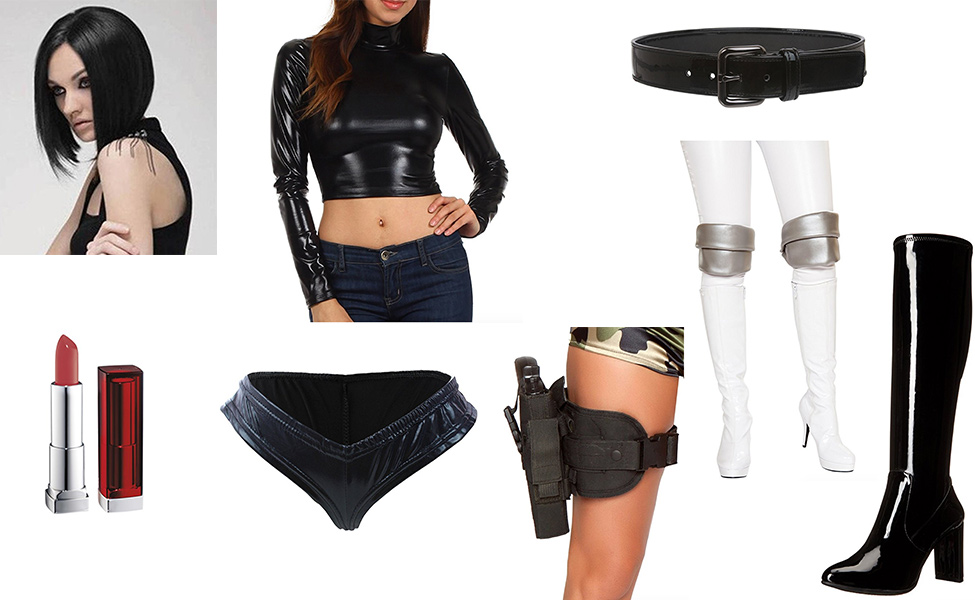 Samantha
Related Posts
Derek Hale (Tyler Hoechlin) is a character from MTV's hit show, Teen Wolf. He is the resident werewolf of Beacon Hills, and becomes a mentor to newly bitten Scott McCall. He is a recurring main character, and is one half of the show's most popular ship, Sterek. His outfits are casual, but his style has a bad boy werewolf edge with a dark color scheme and signature leather jackets.

Derek has a tattoo of a triskele symbol on his back, so you can draw that with black marker or eyeliner. In later seasons, he has stubble. This can be achieved with makeup by using a stippling sponge and black face paint.

Trevor Goodchild is the antagonist in MTV's animated series Aeon Flux. Described as an morally ambiguous villain, he is occasionally but ultimately stopped by Aeon Flux, a secret agent he has a soft spot for.

Joan of Arc is the teenage literal clone of the original Joan of Ark in the MTV animated series, Clone High. It was a early 2000's series that barely lived a single season. Surprisingly, it has a cult following and is one of MTV's most popular animated shows. Joan represents the goth girl found at any given high school, dressed specifically in mall goth attire.

To pull off this look, you'll need a collection of items that look straight out of the early 2000's, such as a simple black choker, a black long sleeved shirt, some dark green cargo pants, black combat boots, and of course a simple magenta bob.

Since platinum blonde hair and the 1980s are trending at the moment, I thought I'd take a classic turn. Winter Steele is a puppet character from MTV's animated series Liquid Television. Her style is very punk, symbolizing Nancy Spungen or from this generation, a lookalike of Lorraine Broughton from Atomic Blonde.

It's a fairly easy look to pull off. Many females from the '80s and '90s would be most familiar with such. You'll need platinum blonde/white long hair, a black choker with silver medallion, a black biker jacket (black vintage military cap is optional), a dog tag necklace, black pair of sunglasses, leather black gloves, black leather boots with pearls wrapped around the ankles,topped off with a simple black bralette with pants.

Julie Winters is the freelance social worker in the comic book and MTV animated series: The Maxx. Julie's style evolves around seduction and attitude. Sultry, but with a military-like aesthetic. She is a troubled woman with a dark past trying to find her way in the world. When she's not being a jungle queen within her and the Maxx's sub consciousness, she's working but dreading her profession in the city listening to people's problems while shutting out her own.

To achieve her look, you'll need: a cut off 'cropped' white tank top, black fishnet shorts, distressed/cut blue jeans, a classic brown leather belt, a burgundy colored scrunchie, a green army jacket, (black doc martins are optional), and of course, blonde hair pulled into a grungy pigtail.

Weird Al Yankovic is a singer-songwriter known for his silly parodies and pastiches, scoring hit singles like "Amish Paradise" and "White & Nerdy". He's also starred film and television with UHF and The Weird Al Show respectively. Put on the glasses and mustache for his 80s look.
There are no comments yet, add one below.