Dr. Angela Ziegler Mercy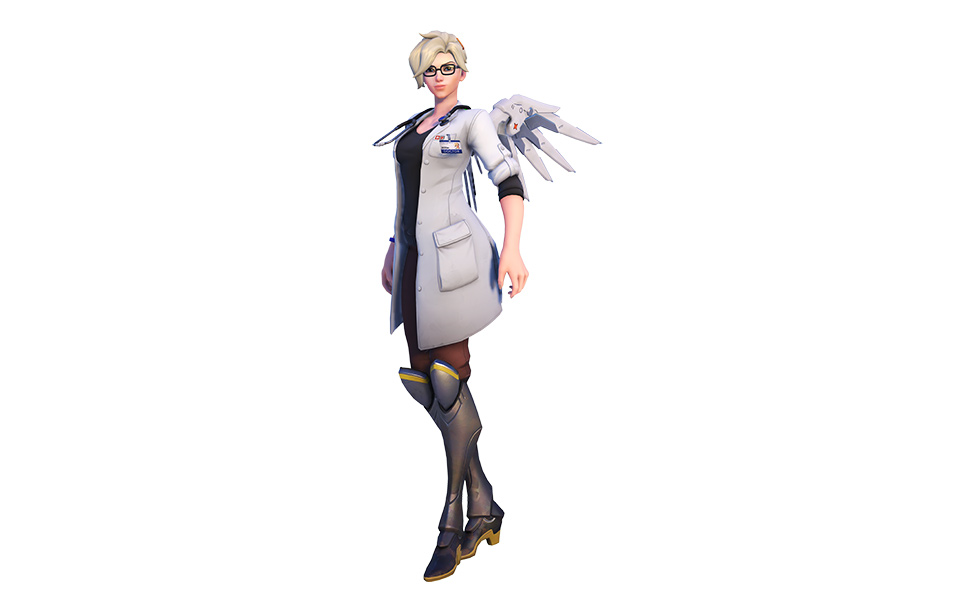 In the 2019 Overwatch event Mercy's Recall Challenge, players can unlock the Dr. Angela Ziegler legendary skin. Compared to the battle armor Mercy wears in her default skin, the Dr. Angela Ziegler skin is a nod to her roots as a medical prodigy who earned her MD and PhD in Switzerland and pioneered the field of applied nanobiology as head of surgery.
There are no comments yet, add one below.