Groundskeeper from Untitled Goose Game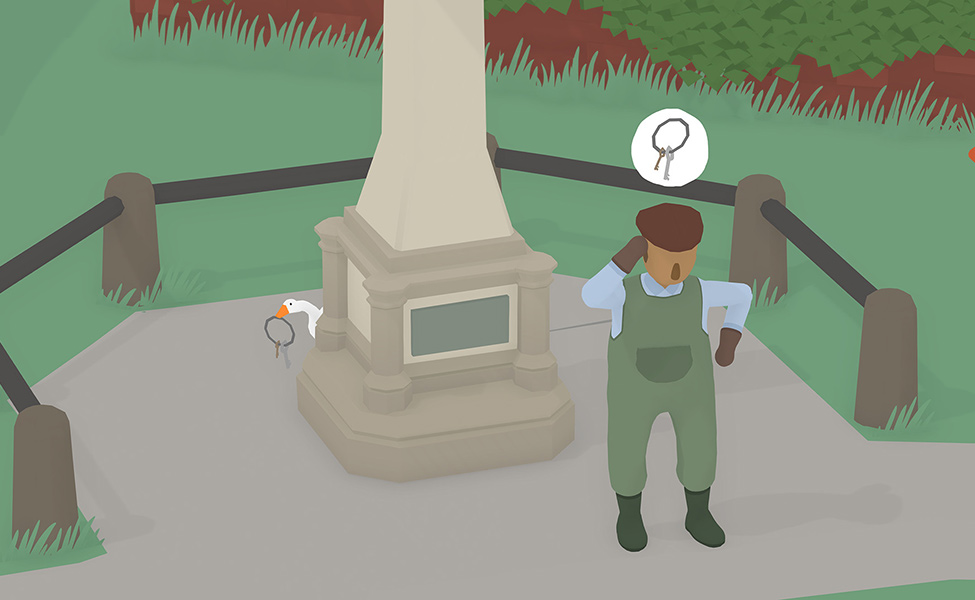 In Untitled Goose Game, you as the goose must steal a set of keys from the groundskeeper and lock him out of his own garden. Completing this mission will require stealth and guile on your part. Use the brown face paint to color your nose to match the game's coloring book aesthetics.
There are no comments yet, add one below.