Keemstar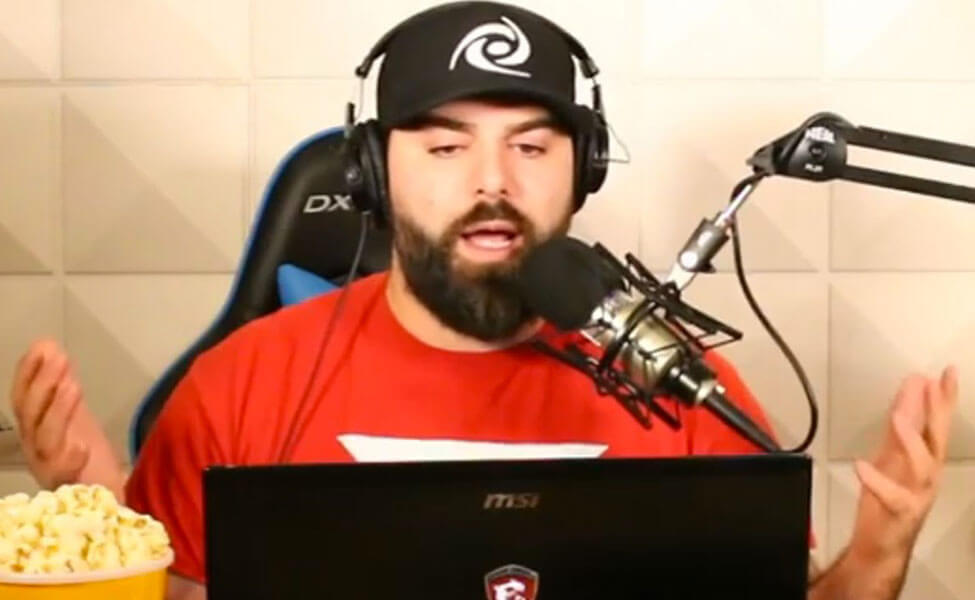 Keemstar is Daniel Keem, a video blogger and the host of the YouTube channel DramaAlert. Let's get right into the news!
Ian
Related Posts
lofi hip hop radio girl is the face of the popular YouTube channel ChilledCow, which streams chill ambient music that makes good background music for studying, gaming, or just relaxing. lofi hip hop radio girl is a tired anime girl drawn in the aesthetic of Miyazaki, who, like her audience, is tired from studying for the same exam for months on end.

Homeless Guy Eats Crap is a YouTube video that went viral due to the channel Mega64, who turned it into a big inside joke. It got to the point where they even broadcasted it live at E3 2015 during Rooster Teeth's livestream on the show floor. The short video consists of a homeless man begging for change, and eventually, a man gives him a sack of fudge. The man eats it, only to discover it's something else. The video lives on in infamy within the Mega64 fanbase, with numerous people attempting to recreate it.

Harry S. Plinkett is a senile old man portrayed by Rich Evans and Mike Stoklasa for Redlettermedia, a YouTube film review channel. The character appears in two different continuities. Evans portrays him in Half in the Bag while Stoklasa portrays him (voice only) in Plinkett Reviews. The character achieved massive fame online for his series of reviews for the Star Wars prequels. Evans' Plinkett is more of a confused and slightly off old man getting his VCR fixed by the Lightning Fast VCR Repair Men while Stoklasa's is a full on serial killer pervert. Since Stoklasa's Plinkett never appears on-screen, this guide will be based off of Evans' version.

Half in the Bag is a film review series by YouTube channel RedLetterMedia hosted by Mike Stoklasa and Jay Bauman. The series is unique in its sitcom-like production, with a storyline fueling the reviews. In the series, Mike and Jay play two inept VCR repairmen trying to fix Mr. Plinkett's VCR player.

John Blyth Barrymore is an American film and television actor. He is known for his role as Zeke in the 1970s television series Kung Fu, but he has gained meme popularity due to his role in the Lasagna Cat video 07/27/1978, where he speaks for an hour in one uninterrupted take analyzing a Garfield comic strip where Garfield steals Jon Arbuckle's pipe.

Shadman is the Internet persona of illustrator Shaddai Prejean. He runs the website Shadbase, which is infamous for its illustrations of various cartoon/video game characters. He is the subject of various memes and ridicule and his real-life look is the one he features in his Twitch streams. Just him mentioning a beloved character is enough for people all over the Internet to cry "Shadman no!"
There are no comments yet, add one below.