Don't Hug Me I'm Scared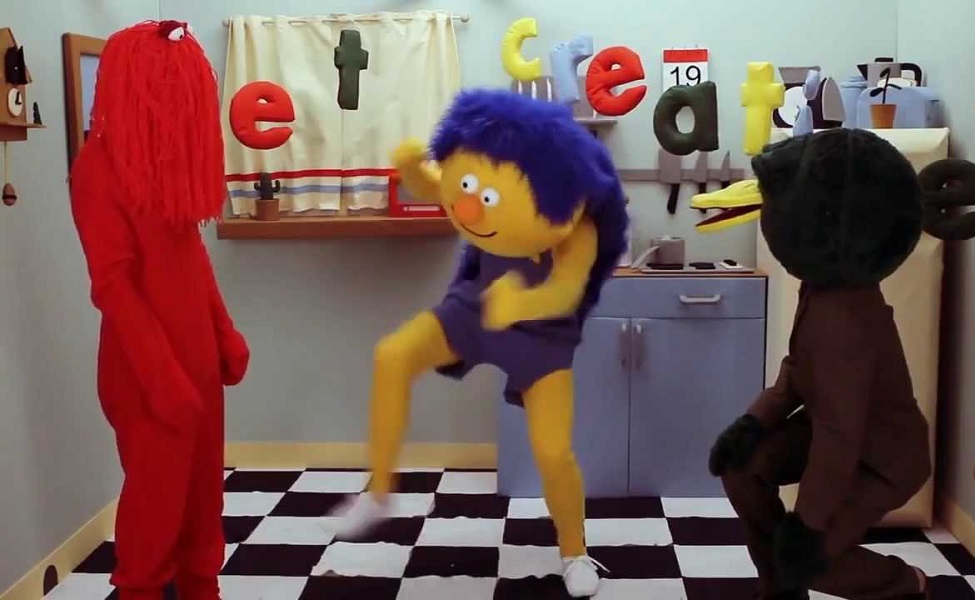 Don't Hug Me I'm Scared is a unique shows. In so, so many ways. And that is part of what makes it such a great cosplay option. That and, of course, the group nature of it! Grab two friends and figure out who will be Yellow Guy, Red Guy, and Duck Guy. Then sit down to a little be of a DIY and enjoy your cosplay!

All three characters require a fair amount of DIY. The nature of the DIY varies from character to character of course. But there are a couple of supplies you'll need for most if not all of the characters. These include acrylic paint, a glue gun, and ping pong balls.

For Red Guy you will also need some red acrylic yarn and a red beanie to recreate his mask. Just cut and glue lots of red yarn lengths to the beanie and then glue painted ping pong balls on top for his eyes. It will be a little difficult to see through, which is something to take into account if wearing the costume to a convention. To finish Red Guy's look put on a red jumpsuit and black boots. You're all set!

Yellow Guy's version of DIY is a little different. It's hard to find overalls in that color blue. So your best bet is to buy white cotton overalls and then dye with Rit dye. Once they're dry you'll put them on over a yellow body suit and finish the look with white sneakers. Yellow and orange face paint will give you the look of Yellow Guy's "puppet" head and a blue wig finishes off the look entirely.

Finally there is Duck Guy. You can probably find a mascot head that looks like his but those are expensive. Your best budget bet is to use the acrylic paints and paint either a small crow beak or a "plague doctor" mask to resemble Duck Guy. Wear that over a black hood with a black jumpsuit and black boots and you're ready to go!
There are no comments yet, add one below.
Stay connected. Don't miss out!
Get new costume guides in your inbox once a month.
And don't worry, we hate spam too! You can unsubscribe at any time.