Laughing Jack from CreepyPasta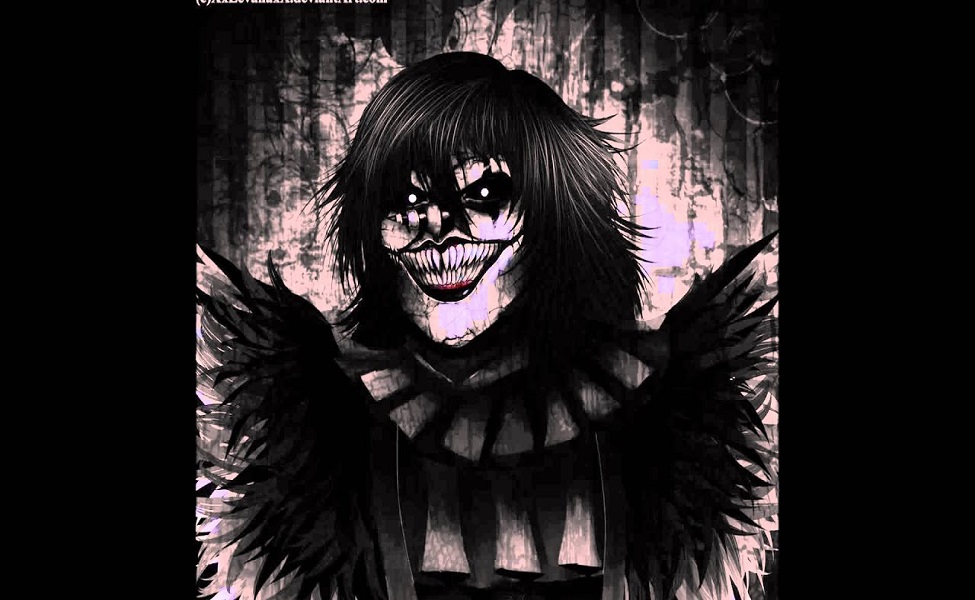 Laughing Jack was once a child's toy that gave rise to the child's imaginary friend. But when the child's personality took a dark turn, so did that of Jack. If you love all things creepy and terrifying, it's no wonder you like this CreepyPasta Pal! His story is one of the scariest out there.

Jack was once a colorful clown. When his personality took a turn so did his appearance. He is done up entirely in black and white now instead of a rainbow of colors. He has the high ruffled collar of a clown and feathery shoulders on his jacket, all in black. His shirt will take a little DIY but not much. Just cut the bottom half of the striped shirt off then put the crop top on over the top half. Dye the bandages dark grey and wrap those around your torso, covering the bottom of the shirts a little, and you're good to go! (If you have extra bandages you can wrap those over the bottom half of your gloves too, to mimic Jack's bandaged hands and black fingers)

For the lower half of the costume you'll need black knee pants, black suspenders, and long socks that are striped black and white. Different version of the story have different shoes, but the shoe covers pictured above are old fashioned enough for a clown toy without looking like modern clown shoes. A shaggy black wig will give you the clown's unkempt appearance. Jack was the exaggerated makeup style of a normal clown but done in black and white which you can copy with mime makeup. Once you have the look down all you will need is a sinister laugh and you'll be dressed up like Jack!
There are no comments yet, add one below.
Stay connected. Don't miss out!
Get new costume guides in your inbox once a month.
And don't worry, we hate spam too! You can unsubscribe at any time.