Search Results for marvel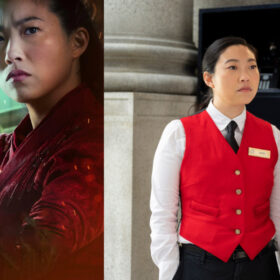 Katy Chen (played by Awkwafina) is the best friend of Shang-Chi from the Marvel film Shang-Chi and the Legend of the Ten Rings. Katy does not know of Shang-Chi's mystical past or martial arts training when the film begins, but when his past is revealed and Shang-Chi must undertake a perilous journey to save the world from a dark fate, Katy does not hesitate to join him and his sister Xialing on their quest. As a valet, Katy wears a white button-d…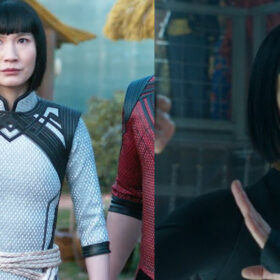 …of Shang-Chi and the eventual leader of the Ten Rings organization in the Marvel film Shang-Chi and the Legend of the Ten Rings. Having trained in secret while her father mentored her brother in martial arts, Xialing is a powerful fighter in her own right and joins her brother and his friend Katy on a journey to China to stop their father from releasing a soul-eating monster known as the Dweller-in-Darkness. Xialing has a short blunt bob haircut…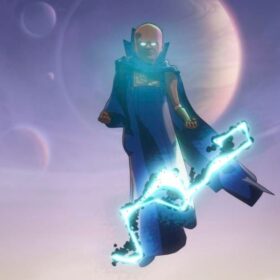 The Watcher (voiced by Jeffrey Wright) is a recurring character in the Marvel show, What If…? on Disney+. He starts each episode by explaining the many realities of the multiverse and introducing himself as the Watcher. He possesses abilities such as energy-manipulation and clairvoyance. But he never shares his origin, as he exists outside space and time, watching the events of different universes unfold. The Watcher never interferes, but when…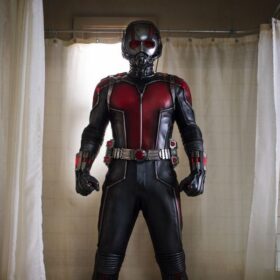 …Ant-Man, aka Scott Lang, is a character in the Marvel universe. Scott Lang starts out as a convict, but he ends up becoming a superhero who must save the world. With the mentoring and technology of Hank Pym, he becomes the new Ant-Man. His abilities include shrinking and growing, as well as communication with ants. Beloved and never-aging actor Paul Rudd portrays this role, bringing a lighthearted sense of humor….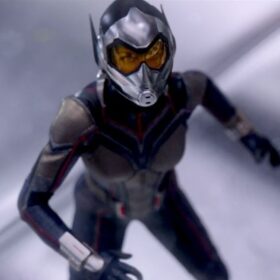 Wasp is a character in the Marvel universe. Her real name is Hope Van Dyne, daughter of Hank Pym and Janet Van Dyne. She has a strained relationship with her father, but when Scott Lang enters the picture, she must help them both. Hope is resourceful about the quantum realm as well as skilled in fighting techniques. These traits allow her to embody Wasp, and she teams up with Scott as Ant-Man in the second film. In addition to shrinking and growi…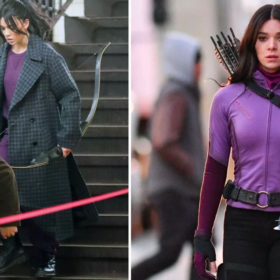 Kate Bishop (Hailee Steinfeld) is a main character in the new Marvel series, Hawkeye, streaming on Disney+. She is the daughter of Eleanor Bishop. After seeing Hawkeye (Jeremy Renner), save New York at age twelve, Kate made it her goal to become a hero too. Ten years later, she's a prodigy in fencing, martial arts, and of course, archery. When Kate dons the Ronin suit to escape a suspicious auction, Clint finds her and together, they partner up a…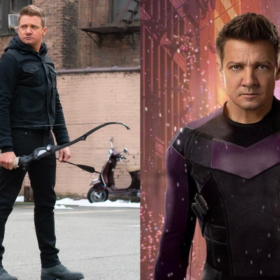 Clint Barton (Jeremy Renner) is a main character in the new Marvel series, Hawkeye, streaming on Disney+. When the Avenger finds his murderous past as Ronin coming to haunt him, a trip to New York during Christmas turns into confronting old enemies. Reluctantly partnering up with Kate Bishop, another master archer, he plans to take down the tracksuit mafia once and for all. However, it's all bigger than they imagined, for the head of the operatio…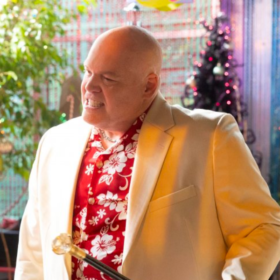 Wilson Fisk, aka Kingpin, is a known antagonist in the Marvel universe. He first appeared in the live action adaptations in the Daredevil Netflix series. At the end of the Hawkeye series on Disney+, he's revealed as the overarching villain behind the scenes of the moving company. He was secretly in cahoots with Eleanor Bishop to kill Clint Barton. Vincent D'Onofrio portrays this menacing crime lord in both stories (though voiced by Liev Schreiber…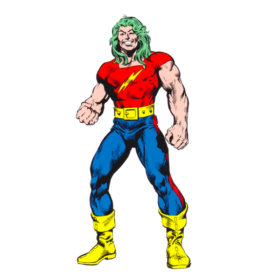 …Doc Samson is a character in the Marvel universe. His real name is Leonard Skivorski Jr, appearing primarily in The Incredible Hulk comics. He worked alongside Bruce Banner as a psychiatrist, and exposed himself to some of the gamma radiation that created the Hulk. As a result, he received superhuman strength and a muscular physique, as well as long green hair. Like his namesake, his power depended on the length of his hair….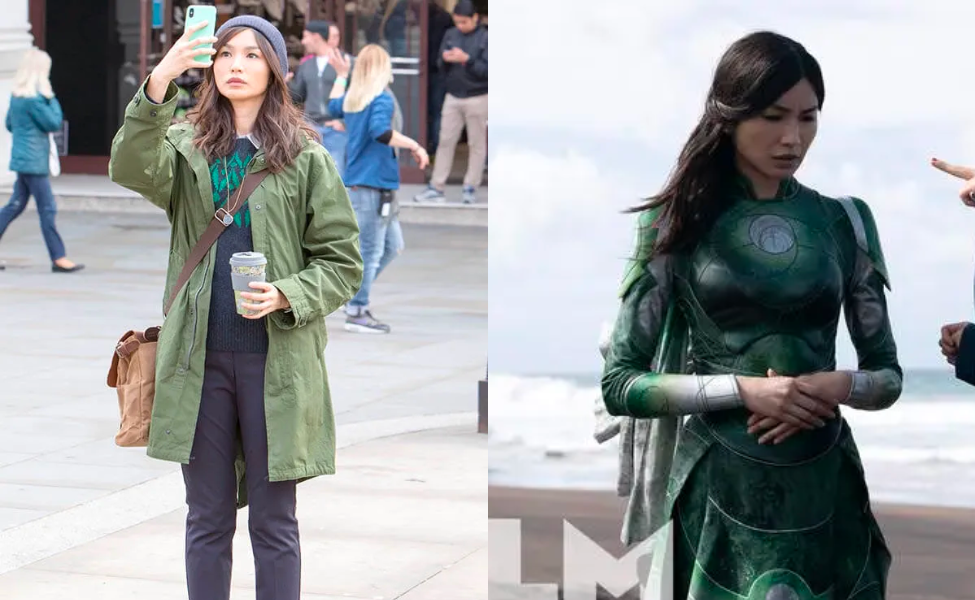 Sersi (Gemma Chan) is a character in the Marvel film, The Eternals. She is an Eternal, an immortal, superpowered being created to eradicate Deviants to help populate the Celestial race. Sersi and nine other Eternals get sent to Earth but are forbidden to interact in human conflicts. Unlike her kin, Sersi expresses empathy to humans and Earth. She has the ability to manipulate matter through touch. When she's not using her powers, she works as a m…