Silent Hill Nurse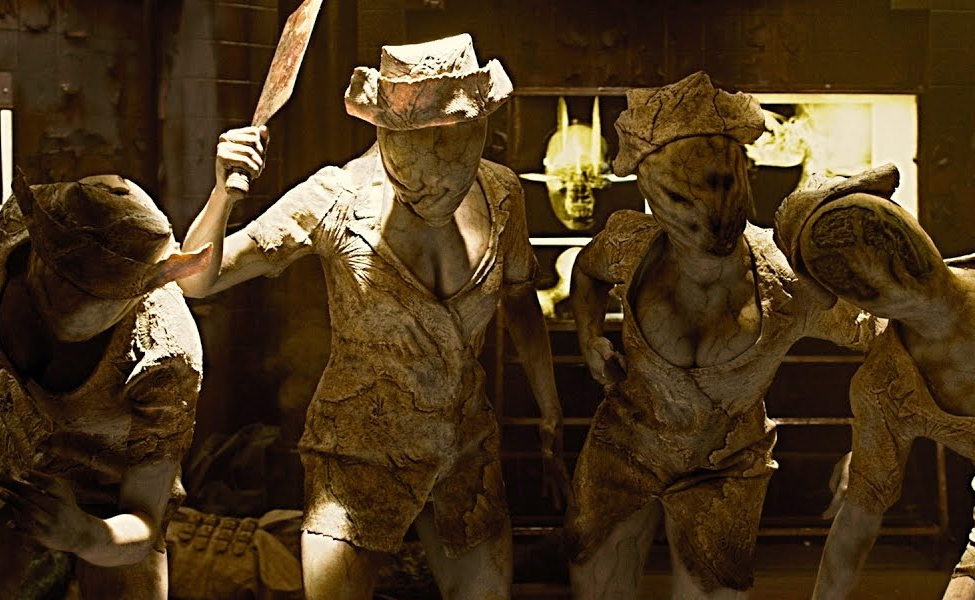 The Nurses in Silent Hill are some of the most iconic enemies in horror game history. So iconic that they have been featured in the Silent Hill films and nearly every Silent Hill game. Due to the recurring themes of hospitalization, insanity, and death, each game usually features a trip to one of Silent Hill's hospitals, where these nurses can be encountered.
About the Author
Real Human Bean
Cosplayer, movie buff
Related Posts
In Dead by Daylight, Kate Denson is one of the survivors trying to escape from the Realms of the Entity in which they're trapped. She is an optimistic songbird who tries to make the most of any situation.

In Baldi's Basics in Education and Learning, Baldi is a teacher at Here School who loves challenging his students with fun trivia problem whenever he can! Each time you find a notebook, you'll have to answer some questions. Answer all three correctly, and you will earn a prize! Find all 7 notebooks, and then exit the school to win! But get a question wrong, and Baldi's smile will quickly turn into a frown.

As the leader of The Brethren and main antagonist in the movie version of Silent Hill, Christabella (Alice Krige) seeks to purify her flock of Silent Hill residents by sacrificing those she deems impure. Unfortunately, one of those she sought to purify was Alessa, a young child who was saved moments before her death but so enraged that her soul split into two, birthing a Dark Alessa. Christabella's coven now exists in an Otherworld of fog and darkness filled with hideous creatures created by the imagination of Dark Alessa, yet Christabella continues to preach her beliefs in the church. She dresses in a conservative blue dress and sports a heap of brown hair.

February 20, 2018

by

Kyera

Alessa Gillespie (Jodelle Ferland), although not present on screen most of the time, is the heart and soul of each Silent Hill video game and movie installment. Chosen to birth God, an evil demonic entity, Alessa's soul splits during the ceremony into a "dark" and "light" Alessa. Dark Alessa creates the Silent Hill world, filling it with terrifying and brutal creatures born out of her pain and suffering during the ritual. Despite eventually merging her two halves, Alessa's soul continues to be drawn into the Silent Hill world. This guide describes her childhood school uniform, an outfit that appears in multiple games.

February 12, 2018

by

Kyera

James Sunderland is the main character in the video game Silent Hill 2. On the surface he is a mild-mannered, polite, helpful, empathetic character with the sole intent of finding his wife Mary in Silent Hill. As the game progresses, the player gradually discovered that James has a much darker side and an erratic moral compass. He dresses for the outdoors, in a pocket-filled jacket and jeans along with his trusty flashlight and radio. For the signature patches, pick up some blank patches and paint them with acrylics.

February 5, 2018

by

Kyera

A strange, violent, brutal creature in the video game Silent Hill 2, Pyramid Head serves as a mental manifestation of the guilt and anger bottled up inside the main protagonist James Sunderland. The pyramid shaped helmet he wears appears to cause him pain, and he never utters a word except for moans and grunts. His outfit is simple but bloody: a butchers robe, white gloves, a giant knife and the iconic pyramid helmet. Be sure to cover all clothing in a good dose of fake blood.
There are no comments yet, add one below.