Atsuhiro Sako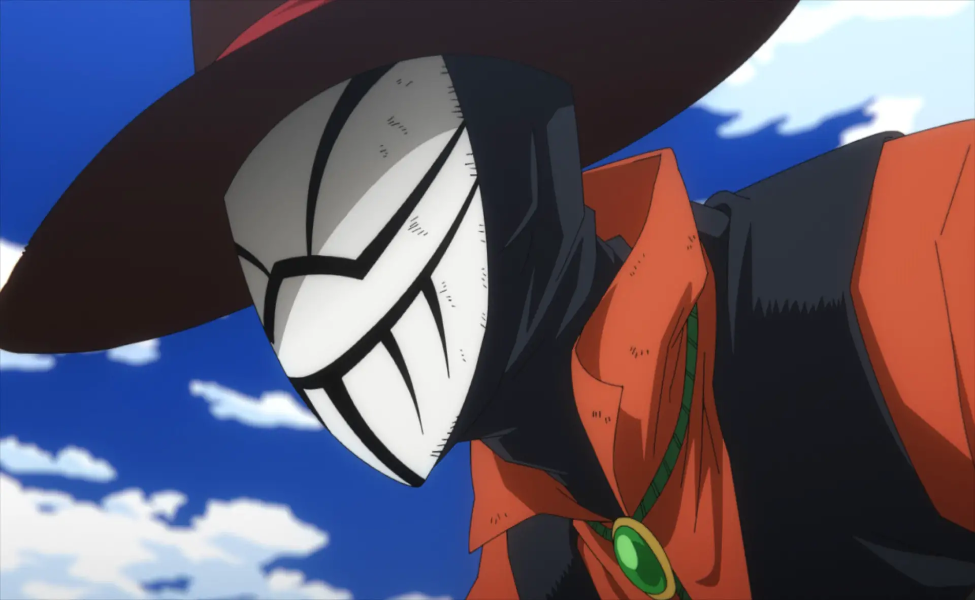 Mr. Compress (voiced in Japanese by Tsuguo Mogami and in English by Kent Williams) is part of the League of Villains in the series My Hero Academia/Boku no Hero Academia.
He is very showy and more of an entertainer oriented criminal, much in the way that Gentle is. His quirk is compressing things into small, tealy-blue marbles.
We haven't seen his full face in the anime yet, so mild spoiler warning, but he's got upswept brown hair, and light brown eyes. He has a variety of patterned white masks that he wears over a black ski mask that leads all the way down his collar, a burnt orange button up shirt worn with the collar popped, a green bolo tie, a black vest, black pants, white and black high boots, reddish-orange gloves, and a brown top hat with a red band and a very long white-ish feather sticking out of it.