boku no hero academia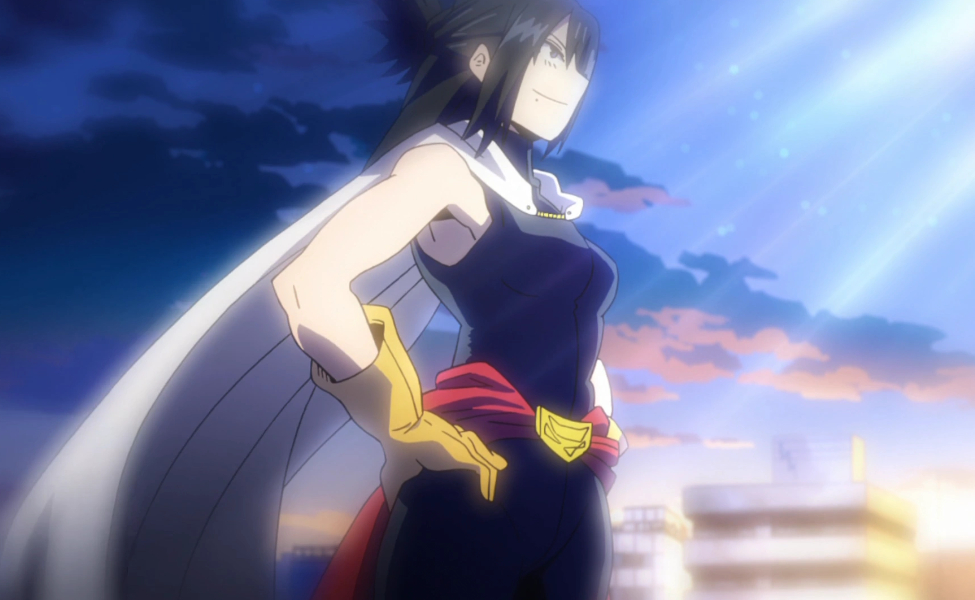 Nana Shimura (voiced by Mie Sonozaki and Stephanie Young) is one of the wielders of the powerful quirk One for All in the manga and anime series My Hero Academia.  Nana was the seventh user of the power, before her protégé Toshinori Yagi also known as All Might.  Nana, fearing for her family's safety because All for One was after her, left her son and husband behind, which has far-reaching implications for Izuku Midoriya in his eventual fight against the League of Villains.  Nana's superhero costume consists of a black bodysuit, white cape, yellow gloves, and red wrap around her waist.  She wears her dark hair in a messy half-up hairstyle.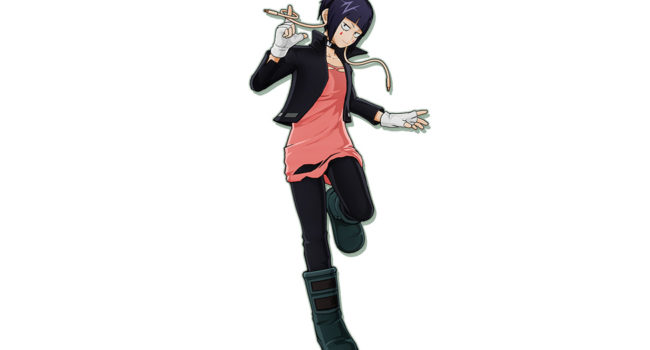 In My Hero Academia / Boku no Hero Academia, Kyoka Jiro is an aloof student in Class 1-A training to become a pro hero. Her quirk, Earphone Jack, is long earphone jack-like earlobes that can be plugged into objects to listen to sounds. For her hero costume, you should use the red face paint to draw red triangles under your eyes, and strategically add some rips to her salmon-colored shirt at the collar and hem.