Dia De Los Muertos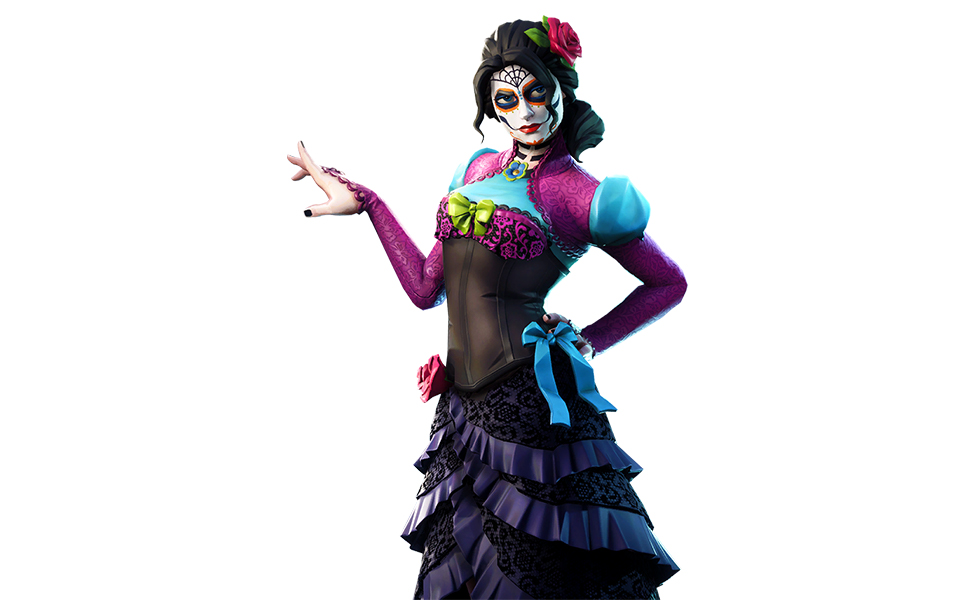 Rosa is a skin that players can use in Fortnite. Her design is based on Dia De Los Muertos, or the day of the dead. It's a wonderful South American holiday meant to honor those who have passed on. So don't let her skeletal features scare you! Though the player's prowess in combat probably should!
To dress as Rosa you'll want to start with a black wig pulled up in a bun with a red rose clipped in. From there you'll want a purple undershirt. Teal satin can be glued to the shirt to create the neck piece and puff sleeves. A black and purple corset with a green bow gets you very close to her exact look. A black layered skirt and some purple satin allow you to copy the bottom half of Rosa's outfit, along with a teal ribbon for the bow at the side. Black lace tights and heeled black boots finish off her clothes while ace paint and black nail polish give you the final details of her look.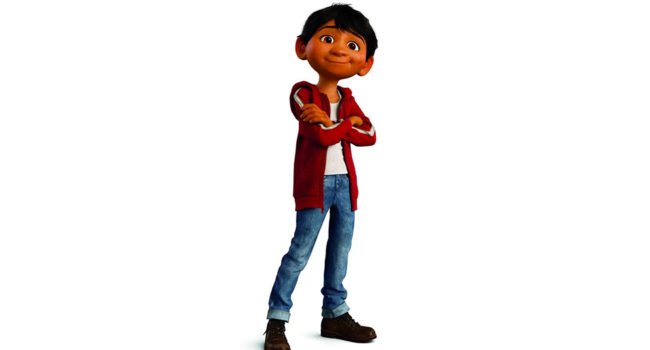 Miguel Rivera (voiced by Anthony Gonzalez) is the protagonist of Disney/Pixar's 2017 animated feature film, Coco. He is a 12-year old boy who finds himself in the realm of the dead during the festive holiday of Día de los Muertos.