Elrena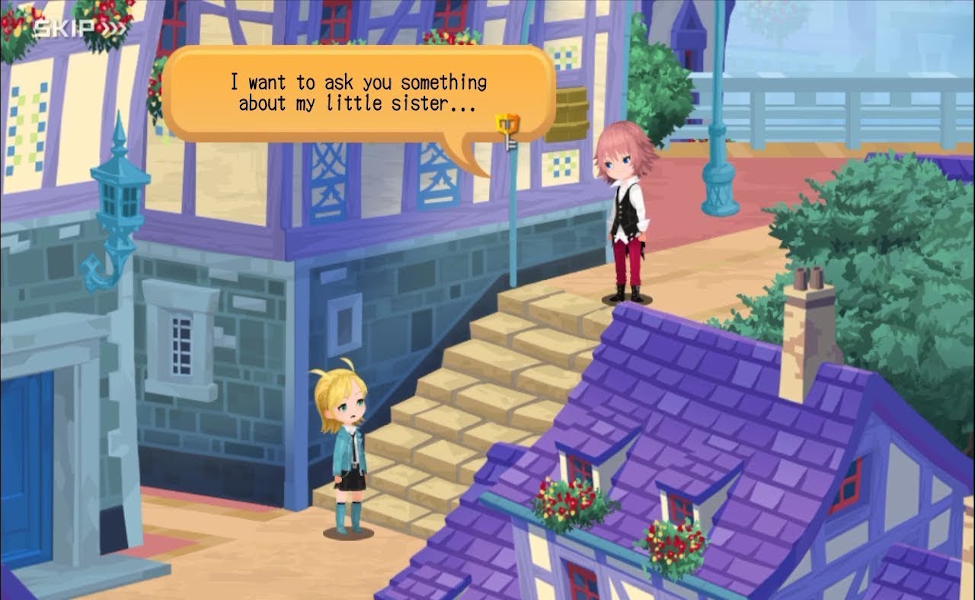 Elrena is a member of the Dandelions, a group of keyblade wielders in the Kingdom Hearts mobile game Union χ, and the Somebody of Larxene, a member of Organization XIII.
As a member of the Dandelions she is also friends and commonly teamed up with Strelitzia, who is Lauriam's little sister, Lauriam later becoming Marluxia in the Organization as well.
While the two little antenna points in her hair stays consistent from being Elrena to becoming Larxene, her younger form does have bangs as well. Her eye color being a tealy green does however stay the same (up to a point).
Elrena wears a white buttoned shirt over a silver beaded necklace, with a black tie over top, a matching black belt with silver buckle and black athletic shorts, a pocket chain to match the necklace, a teal biker jacket, black knee high socks, and zip up boots that match the jacket.