fullmetal alchemist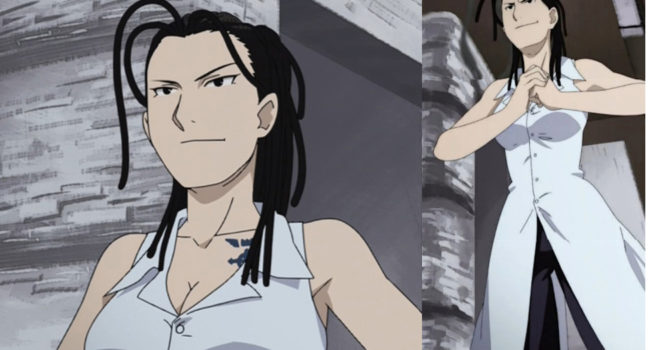 Though she claims to be merely a housewife, Fullmetal Alchemist's Izumi Curtis (Shoko Tsuda /
Christine Auten) is also a master alchemist and a skilled martial artist. After leaving home, Edward (Romi Park / Vic Mignogna) and Alphonse Elric (Rie Kugimiya / Maxey Whitehead) find themselves under her tutelage, and she grows to love them as her own children. Izumi's hair is either styled into dreadlocks or braids, depending on who you ask, but the rest of her signature outfit is very straightforward.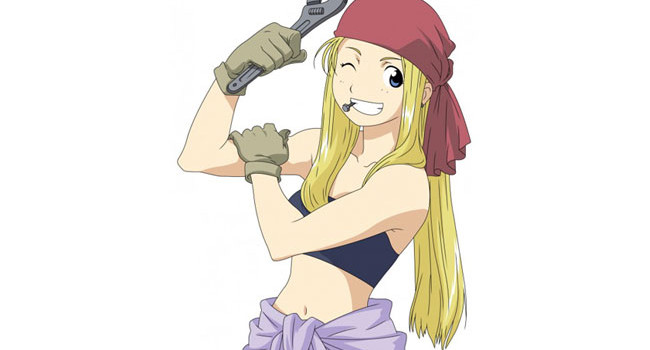 In Full Metal Alchemist, Winry Rockbell is a teenage mechanic who specializes in prostheses called automail, ensuring that Ed Elric's replacement arm and leg are always in good working condition.