greek mythology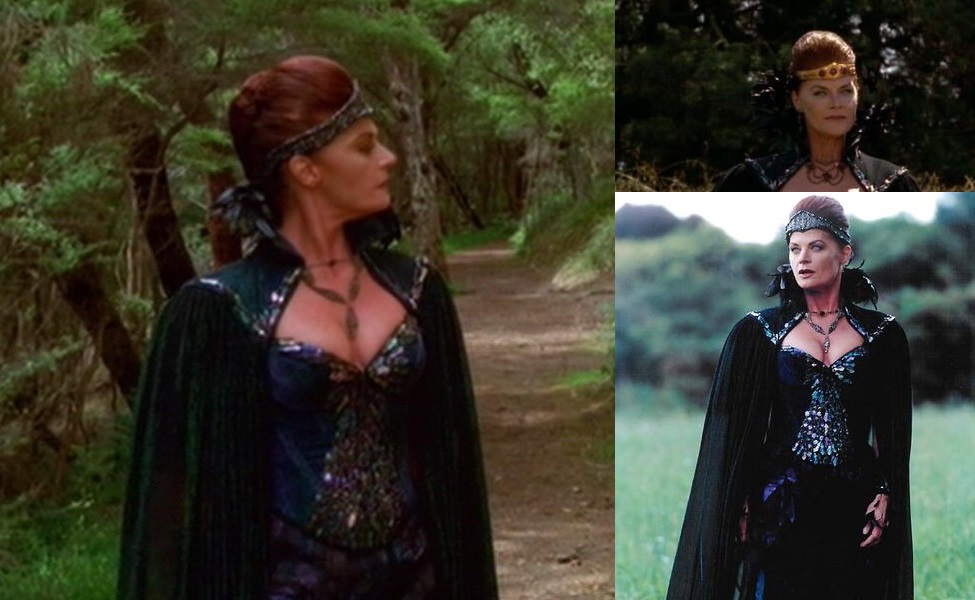 Hera (portrayed by Meg Foster) is one of the primary antagonists in both Hercules: The Legendary Journeys and Xena: Warrior Princess. Despite being the goddess of marriage she is unfortunately wed to the chronically unfaithful Zeus. Her anger with him leads her to attack his children by other women while exerting her influence over other areas of mortal life.
Dressing as Hera is fairly straightforward. She wears a lot of black while adopting iridescent tones in blues and greens because peacocks are sacred to Hera in both the shows and the original Greek myths. A full and shimmering black skirt, black heels, black cloak, and black corset make up the basis for her look. You will need to add the iridescent crystals by hand, unfortunately, since they are so placed in such a unique pattern. But once they're on you can add in a feathered collar and shrug in either black or peacock colors and top with either of the tiaras that resemble the crowns she wears as Queen of Olympus.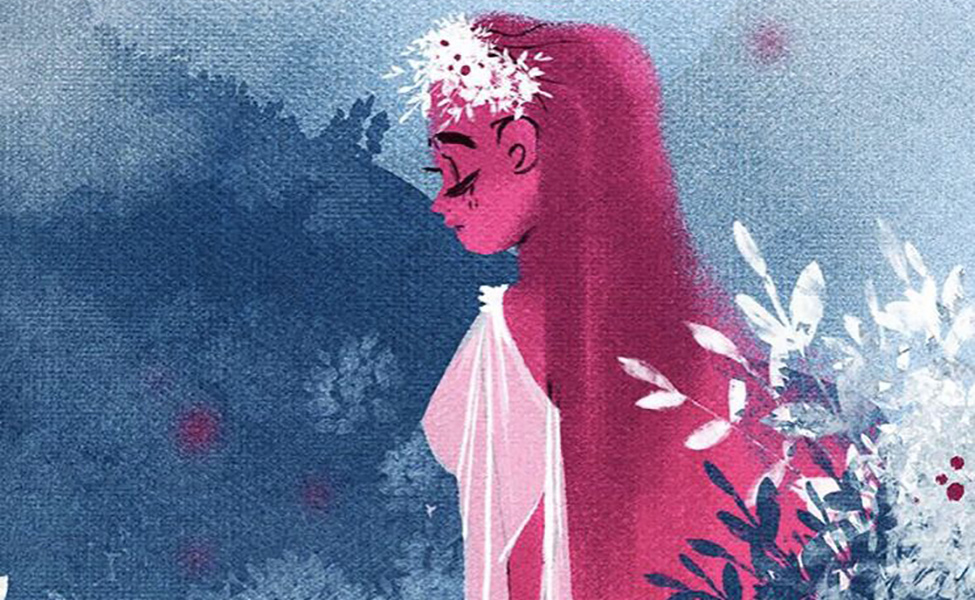 Persephone is the daughter of Demeter and the wife of Hades. She is sweet unless she is mistreated, and then she puts her foot down. She loves her husband but is often seen as a light to his darker look. She has pink hair and favors long white gowns, flowers in her hair, white sandals, and wraps or shrugs around her shoulders. She has pink skin which can be added or avoided for a cosplay.