Hay Lin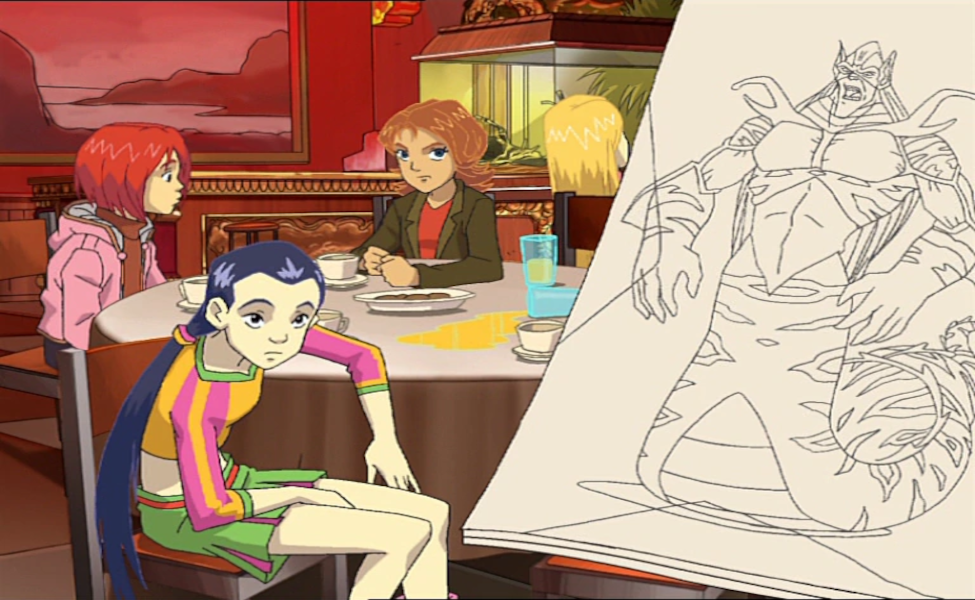 Hay Lin (voiced by Liza del Mundo) is one of the main characters of the comic/book/cartoon series W.I.T.C.H.
Out of the girls in W.I.T.C.H, Hay Lin has the ability to manipulate air, as well as wind and clouds. She can also use breath as a weapon, and move things with the force of air.
She has dark blueish-purple hair worn back in two low ponytails, and brownish-black eyes. In the first outfit we see her in, she's wearing an outfit with a goldenrod, pink, and light green palette, with all three colors on her cropped shirt, and the green and pink on her pleated skirt. She wears an orange belt at the top of the skirt, and finishes the look off with slouchy pink socks, and orange boots with yellow detailing.